Bosses at the National Health Service (NHS), the publicly funded healthcare system for England, are said to be making plans to cut down costs across the country. These include closing hospitals and other major cutbacks, an investigation by The Guardian and the campaign group 38 Degrees has revealed.
The cost-cutting move was aimed to meet the increasing demand for healthcare and fight the growing deficit in the health budget, it has been revealed. The research shows that without these cost-cutting measures, NHS was at the risk of facing a financial shortfall of about £20bn ($26.42bn) by 2020-2021.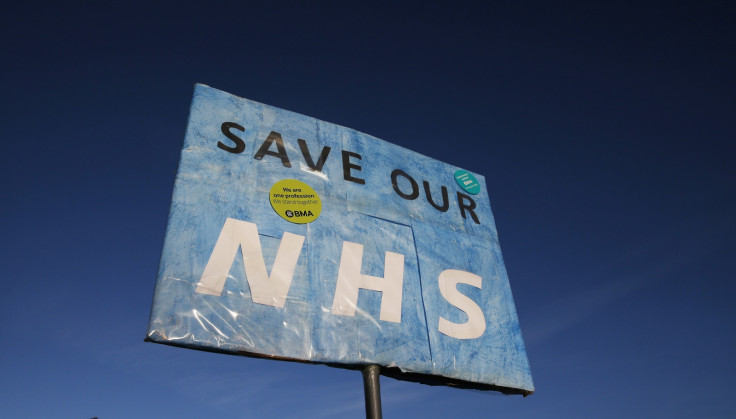 According to the Guardian, this move is being overseen by NHS England, an executive non-departmental public body of the Department of Health. This body segregated the country into 44 "footprint" areas and asked the local health and social care leaders to draw a cost-cutting "sustainability and transformation plan" (STP), for their respective areas.
The BBC said that 38 Degrees had uncovered many of the unreported draft STPs. It said these included plans to close Midland Metropolitan Hospital's accident and emergency department, merge two of the general hospitals in the area and close another site. There were also plans to reduce the number of hospitals in the Leicestershire and Rutland region.
Other proposals include reducing the number of face-to-face meetings between doctors and patients in north-west London via "virtual consultations", coach patients such that they can manage their illness without seeing a doctor, place GP surgeries under "review" amid the shortage of funding.
Some of these proposals are expected to get the go-ahead as early as October. However, this would require consultation at the local level.
A NHS England spokesperson said it was hardly a secret that it was "looking to make major efficiencies and the best way of doing so is for local doctors, hospitals and councils to work together to decide the way forward in consultation with local communities."
"We need an NHS ready for the future, with no one falling between the cracks. To do this, local service leaders in every part of England are working together for the first time on shared plans to transform health and care in the communities they serve, and to agree how to spend increasing investment as the NHS expands over the next few years," the spokesperson added.
Hugh Alderwick, a senior policy adviser at the English health charity King's Fund, criticised the move. He said while some proposals were positive, others were not.