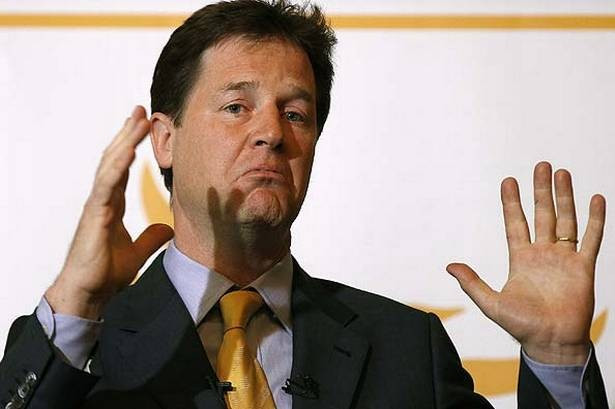 Deputy prime minister Nick Clegg said he would be prepared to form another coalition government - with Labour - which would put Ed Miliband in charge at No 10.
Fears about the future of the coalition with David Cameron's Conservatives has prompted Clegg to say that the Liberal Democrats would form a partnership with Labour if there is another hung parliament after the 2015 general election as its "duty".
In an interview with The People, Clegg said: "If the British people, like they did last time, say no one lot has won, then I'll be open to working with other parties."
When asked if he could work with Miliband, Clegg replied: "Yes. If the British people said that the only combination which could work would be those two parties, in the same way as after the last election the only combination which could work was Conservatives and Liberal Democrats, it would be obvious that Liberal Democrats would need to do their duty."
But Miliband dismissed the suggestion and told The Independent he would find it "difficult" to work with the Lib Dem leader.
"Clegg's biggest problem is that he will say he is a brake on the Tories, but he is an accomplice," Miliband said.
"I would find it difficult to work with him."
The interview came after business secretary Vince Cable declared he was open to taking over as leader of the Lib Dems as public confidence in the coalition government continued to slide.
Voters have said they do not believe the coalition will survive past 2015, with the relationship between Clegg and Cameron looking strained.
Clegg said of his relationship with Cameron: "I don't think we're mates.
"We don't really hang out as mates at all. It's straightforward. We're very British. We're polite, respectful. We have long disagreements about stuff but we don't make a drama out of it. We're conscious of the fact we run a coalition together but we don't hang out outside work."
Cable, who turns 70 next year year, told the Financial Times Weekend magazine about the possibility of being Lib Dem leader: "I wouldn't exclude it. The worship of youth has diminished - perhaps generally - in recent years.
"There is a certain respect for people who have some insight into what is going on."