Nick Clegg: 'Brexit press' trying to rewrite history
'It is a woeful rewriting of history to claim the country expressed one single opinion, or even worse still, that they knew exactly what Brexit meant'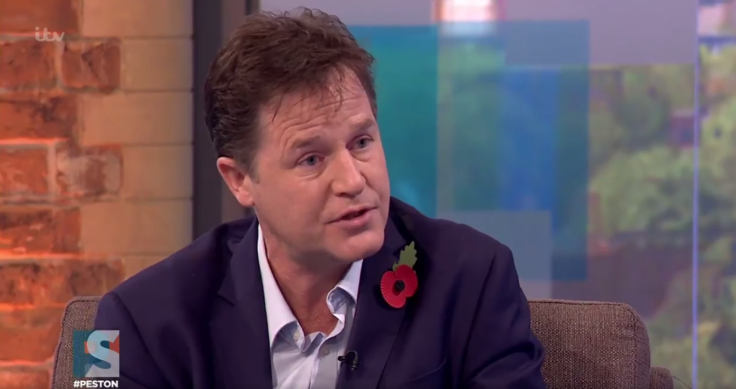 Nick Clegg has accused the British media of "rewriting history" in its coverage of June's historic vote to leave the European Union.
The former Liberal Democrat leader condemned the "Brexit press" who supported the vote to leave the bloc, saying certain coverage implied "everyone voted for Brexit".
He also said the intentions of the 52% of people who had voted to leave had been "woefully misread", claiming no-one would "vote for economic self-harm".
"The Brexit press is trying to rewrite history," he told ITV's Peston on Sunday. "They are trying to pretend that everybody voted for Brexit. In fact, there were two massive votes. There was a massive vote in favour for leaving and there was another massive vote, 16.1 million people [to remain] - more than any vote for a winning government in the modern era. So there were two massive votes going in diametrically opposite directions."
"It is a woeful re-writing of history to claim the country expressed one single opinion, or even worse still, the additional re-writing of history, that they knew exactly what Brexit meant, given the Brexiteers, this sort of motley crew of Farage, Gove and Johnson, didn't bother to tell people what it meant. It's quite right now that people like Tony Blair say yes, of course we're now heading towards the exit door, but since we don't know what the destination is, the country should be given the opportunity to make a judgement in some shape or form on the final package."
He also addressed the upcoming Richmond Park by-election to be held on 1 December, sparked by Theresa May's announcement last week to back plans for Heathrow expansion.
Tory Zac Goldsmith stepped down as the incumbent constituency MP on Wednesday 26 October following the decision, which he campaigned against, and will now re-stand as an independent candidate.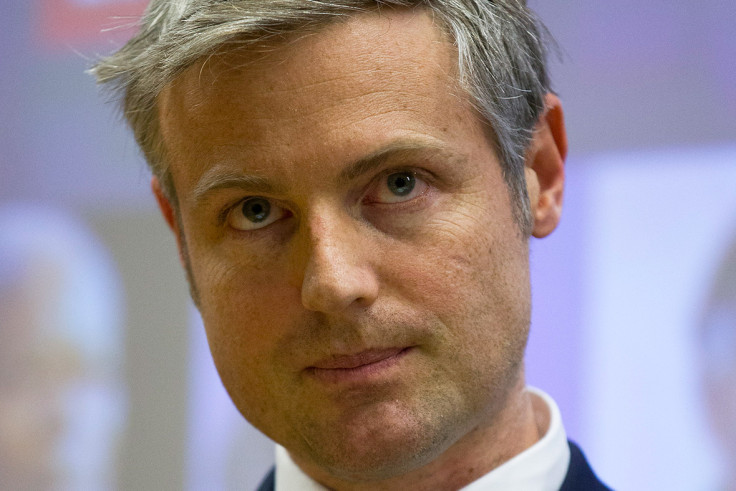 "We're the underdogs. Zac Goldsmith is obviously the establishment candidate, he has the glamour of minor royalty in Richmond, he has the support of the conservative party, of Ukip a lot of the papers. He's poured a lot of time and money into establishing himself in his constituency," Clegg said.
"But I disagree with one very important aspect. Of course Heathrow is the reason this by-election is being held. Zac Goldsmith failed to do what he said. He said he would stop Heathrow and that he, as a Conservative, would make representations to Conservative ministers to stop it. He failed in that task. The fatal logic in his approach is if he failed to persuade a Conservative government not to go ahead with Heathrow as a Conservative MP, he's going to have considerably less influence by flouncing out [and becoming] independent candidate."
Clegg also indirectly criticised Goldsmith's support of Brexit, saying the Prime Minister's decision to expand Heathrow was purely to "assuage" the business world in the wake of the vote.
He also hit out at the Daily Mail's anti-migrant rhetoric and said certain concessions would have to be made for Brexit to be a success
"Tony Blair, George Osborne and Nick Clegg all agree people voted for Brexit not hard Brexit - people don't vote for economic self-harm. It's a woeful misreading of people's intentions and a rewriting of history," he said.
"The only way forward is for Theresa May and Philip Hammond and Liam Fox to pluck up the courage to face down the Daily Mail, all those sort of headbangers on the backbenchers, and allow some immigration. At some point, people are going to have to come clean with the fact there aren't simple either-or choices."
Current polls for the Richmond Park by-election show the Liberal Democrats are Zac Goldsmith's closest rival. The first poll of the campaign gives him 56% of the vote and the Lib Dems 29%, ten points up from their 2015 general election vote share.
© Copyright IBTimes 2023. All rights reserved.