Heathrow Airport has been given the green light for a third runway by ministers, beating Gatwick Airport following a lengthy consultation, according to reports. The government confirmed the "major boost for the UK economy" following a cabinet committee meeting attended by ministers.
The decision was confirmed Transport Secretary Chris Grayling after it was leaked that Heathrow would be getting the expansion, ahead of Gatwick.
The long-awaited decision was described as part of the government's plan to "build a global Britain and an economy that works for everyone."
Any decision about the expansion will go through several talks and discussions before being finalised.
Any new runway at Heathrow will not likely be opened before 2025, with construction estimated to not begin until at least 2020.
Grayling said: "The step that the government is taking today is truly momentous. I am proud that after years of discussion and delay this government is taking decisive action to secure the UK's place in the global aviation market – securing jobs and business opportunities for the next decade and beyond.
"A new runway at Heathrow will improve connectivity in the UK itself and crucially boost our connections with the rest of the world, supporting exports, trade and job opportunities. This isn't just a great deal for business, it's a great deal for passengers who will also benefit from access to more airlines, destinations and flights.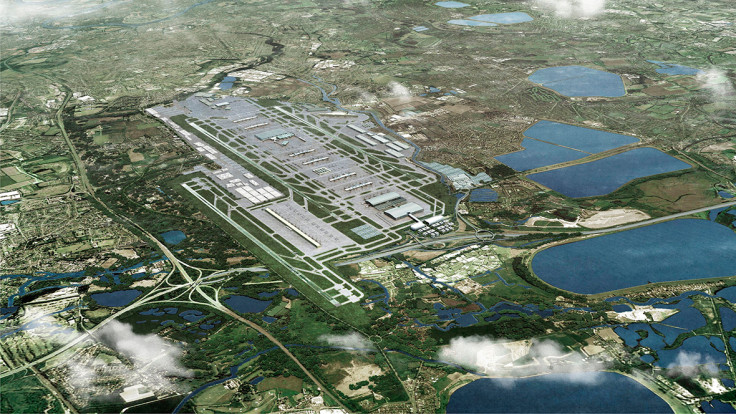 "This is an important issue for the whole country. That is why the government's preferred scheme will be subject to full and fair public consultation. Of course it is also hugely important for those living near the airport. That is why we have made clear that expansion will only be allowed to proceed on the basis of a world class package of compensation and mitigation worth up to £2.6bn, including community support, insulation, and respite from noise – balancing the benefits and the impacts of expansion."
The awarding of the expansion to Heathrow has long been expected, with the Airports Commission previously backing a third runway in July 2015, claiming it would give the economy a £147bn ($179m) boost and produce 70,000 jobs by 2050. The report's author, Sir Howard Davies, said recommendations for the location of the new runway were "clear and unanimous".
However, there have also been concerns about how a third runway at Heathrow would deliver a rise in carbon emissions in the area, as well as increased traffic flows.
On the morning of the announcement, a protest against the expansion took place outside Westminster, with demonstrators forming a "runway blockade" wearing red attire.
The decision was also met with outcry from several campaign groups. Stephen Joseph, Chief Executive of Campaign for Better Transport: "It's scandalous that the Government has completely ignored the environmental impact of a new runway, or the costs it will impose on people on lower incomes with the huge sums the Airports Commission proposes adding to the cost of plane tickets to allow a new runway to be built.
Conservative London Assembly member Keith Prince said a third runway would be an "environmental and logistical disaster".
He added: "Even if you ignore the damning air quality assessments, the mere fact that the busiest junction on the M25 would have to be moved underground should have been enough to make this a no-go.
"Millions of drivers will face seven years of congestion and severe delays whilst the monumental task of tunnelling one of the world's largest motorways underground gets underway.
"Experts predict 223,000 journeys will be delayed every single day as a result, causing misery for hundreds of thousands of commuters and businesses, not to mention those simply trying to drive around west London or to the airport itself.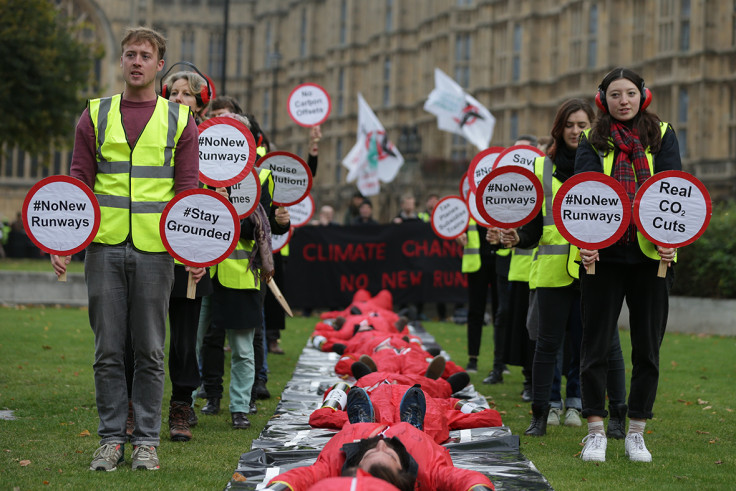 Addressing climate concerns, a spokesperson for the Department of Transport said: "Following the clear recommendation of the Airports Commission, the government conducted more work on the environmental impact. That work is now complete and confirms that a new runway at Heathrow is deliverable within air quality limits, if necessary mitigation measures are put in place, in line with the 'National air quality plan' published in December 2015.
"The UK has already achieved significant improvements in air quality across a range of pollutants. Emissions of nitrogen oxides in the UK fell by 41% between 2005 and 2014. Heathrow's scheme includes plans for improved public transport links and for an ultra-low emissions zone for all airport vehicles by 2025. The government will make meeting air quality legal requirements a condition of planning approval."
Foreign Secretary Boris Johnson is expected to be one of the high-profile names to voice his opposition at the plans to expand Heathrow over concerns about pollution and noise levels.
Conservative Richmond Park MP Zac Goldsmith, who was already rumoured to quit in protest and restand as an independent candidate, announced that following the Government's "catastrophic Heathrow announcement" he will meet his constituents before issuing a statement.
Prime Minister Theresa May has already said ministers with "longstanding previously set out positions" will be free to oppose the government's decision, but not openly against it.
A 10 Downing Street spokesperson said: "It reflects the mature way the PM is approaching this recognising there are a number of ministers with long held views that have been set out."
A Heathrow spokesperson said: "We welcome the news that Heathrow is the government's preferred site for a new runway and look forward to hearing the full details later from the Transport Secretary.
"Expansion of Heathrow is the only option that will connect all the UK to global growth, helping to build a stronger and fairer economy.
"We await the full details, but Heathrow stands ready to work with Government, businesses, airlines and our local communities to deliver an airport that is fair, affordable and secures the benefits of expansion for the whole of the UK."