Nicki Minaj: Ex-boyfriend Safaree Samuels accuses rapper of 'emotional and physical abuse'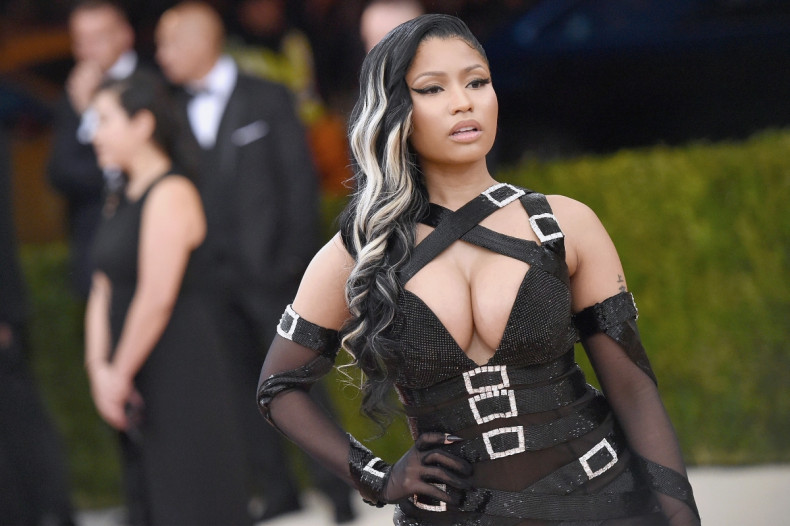 The split between Nicki Minaj and Safaree Samuels has turned even more sour. In an explosive Twitter rant, Minaj claims that her ex-boyfriend is suing her for "emotional and physical abuse" more than a year after their break-up.
According to the Anaconda rapper, Samuels, whom she dated for 10 years until 2014, has filed a lawsuit against her seeking damages for the alleged abuse. However, Minaj in turn accuses Samuels of bombarding her with emails which prompted her new boyfriend Meek Mill to get involved in an attempt to diffuse the situation.
In a series of tweets, Minaj, 33, told her followers on 11 May: "Tweeted on the 5th that the 6th was my baby's bday. Celebrated on the 6th for his bday (publicly). Served w/a lawsuit on the 9th. Lol. Two years later this poor excuse of a man is suing me & claiming to have been physically & emotionally abused. Lol. He's so miserable."
Detailing the emails, the hip-hop star continued: "My man asked him to stop emailing me. I also asked him several times. This man can't move on. It's really sad. I have the emails to prove it. Calling my mother crying. I said I'd help. But as soon as meek asked him to stop emailing me it's a problem. LEAVE US ALONE!!!!!! PLEASE!!!"
Minaj, real name Onika Tanya Maraj, then accused Samuels of stealing money from her while he is also said to have made an emotional phone call to her mother. The rapper said: "LIKE I CANT EVEN CELEBRATE MY MAN BDAY W/O THIS MISERABLE SON OF A BITCH TRYING TO EXTORT ME!!!!! Caught him stealing money and never prosecuted him!!!! Now I'm DOING IT. ENOUGH!!!!!!"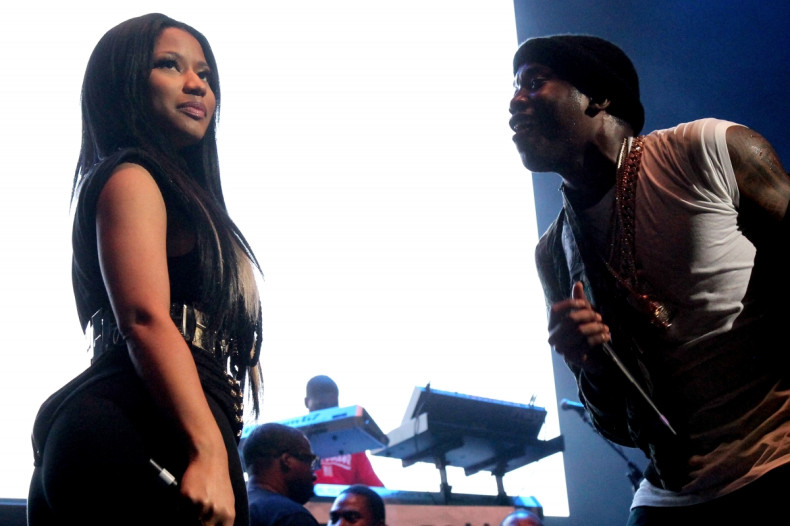 She added: "Imagine how it feels to have someone who gained so much off of your name refuse to let go & let u be happy." Samuels is yet to comment on Minaj's counter-accusations but claims of a lawsuit are not new. In November 2015, TMZ reported that Samuels was preparing to file a lawsuit against the Grammy-winner for not paying him for working on all three of her albums. Samuels allegedly states that he worked extensively on Pink Friday, Pink Friday: Roman Reloaded and The Pinkprint and wants substantial compensation.
The producer is also said to have contributed to her songs Only, featuring Chris Brown, Lil Wayne and Drake, in addition to Feeling Myself and the Flawless remix, both of which feature Beyonce. At the time, it was reported that Samuels was able to present substantial evidence of his involvement with her albums and was seeking a large settlement.