Nicki Minaj has triumphed over Taylor Swift on the US Billboard Hot 100 chart. The Anaconda rapper now has a staggering 71 entries on the top 100 countdown placing her second on the list of female artists with the highest number of charting singles.
According to Billboard, Minaj, 34, has reached the career milestone thanks to her new single Run Up, a collaboration with Major Lazer and PartyNextDoor. The dancehall-tinged track debuted at number 66 on the Hot 100 following its release on 26 January. Minaj now comes in at number two behind soul legend Aretha Franklin, who has amassed an impressive 73 entries on the Billboard chart.
Among Minaj's most notable charting singles since 2009, are Super Bass, Starships, Bang Bang and Anaconda. However, the majority of the US rapper's entries come from appearing as a featured artist on songs with the likes of Drake, David Guetta, Justin Bieber, Chris Brown and Ariana Grande.
Taking into account both male and female artists, Minaj ties with The Beatles at number 11 for the highest number of entries while the cast of Fox's Glee are at number one with a total of 207.
Swift, 27, previously ranked as the artist with the second most entries having accumulated 70. The Shake It Off singer's latest single, I Don't Wanna Live Forever, is a sultry collaboration with Zayn Malik, which appears on the Fifty Shades Darker soundtrack. It is unlikely Swift will surpass Minaj anytime soon after announcing she has no other live performances scheduled for 2017, suggesting she will continue her musical hiatus.
Minaj is preparing to return with new material in the coming months after teasing the initials of her upcoming fourth album title, MYOB, on Twitter. The Side To Side hitmaker may also have some exciting collaborations in store after reuniting with her Young Money labelmates Drake and Lil Wayne earlier in February.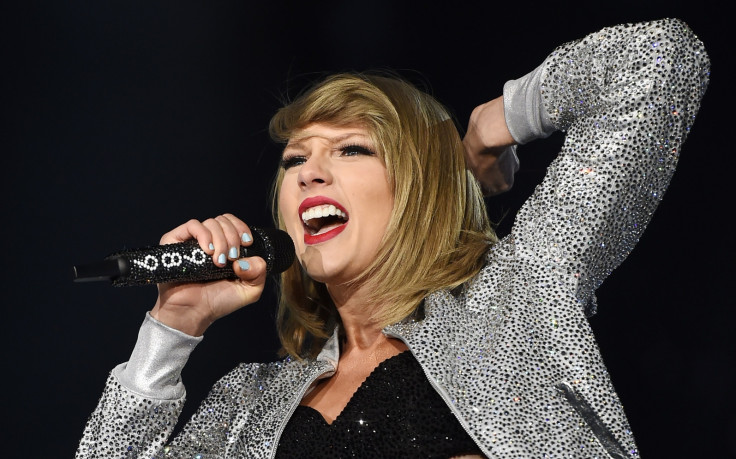 Most Hot 100 entries from a female artist
73 – Aretha Franklin
71 – Nicki Minaj
70 – Taylor Swift
57 – Madonna
57 – Rihanna
56 – Dionne Warwick
53 – Beyonce
53 – Connie Francis
48 – Brenda Lee
47 – Mariah Carey
43 – Miley Cyrus
41 – Barbra Streisand
40 – Mary J. Blige
40 – Janet Jackson
40 – Diana Ross
Listen to Major Lazer's Run Up featuring Nicki Minaj and PartyNextDoor: