Beyonce is being sued for allegedly using an "unauthorised" sample on her hit 2016 single Formation. The estate of late rapper and YouTube star Messy Mya has filed a lawsuit seeking $20m in royalties and damages for using the musician's voice without permission.
Formation, which appears on Beyonce's sixth album Lemonade, features the lyric: "I like that," which is reportedly lifted from Messy Mya's 2010 video A 27 Piece Huh? According to TMZ, the estate of Messy Mya, real name Anthony Barre, attempted to contact Beyonce and her representatives about the sample but received no response.
The estate, reportedly led by Mya's sister, is said to be seeking $20m (£16m) in back royalties and other damages. Forbes reports that Sony Music and Beyonce's husband Jay Z are also listed as defendants in the lawsuit.
The plaintiffs allege to have "received nothing...no acknowledgment, no credit no remuneration of any kind", adding that Beyonce used the "voice, performance and words from his copyrighted works to create the tone, mood, setting and location of the New Orleans-themed Formation video and audio recordings". The estate requests that Mya is credited "as a writer, composer, producer and performer".
Other lyrics sampled from Mya's Booking The Hoes From The New Wildin' video, include: "What happened after new Orleans?" and "B***h, I'm back. By popular demand." Messy Mya, who became an online viral sensation, was shot and killed in New Orleans in 2010.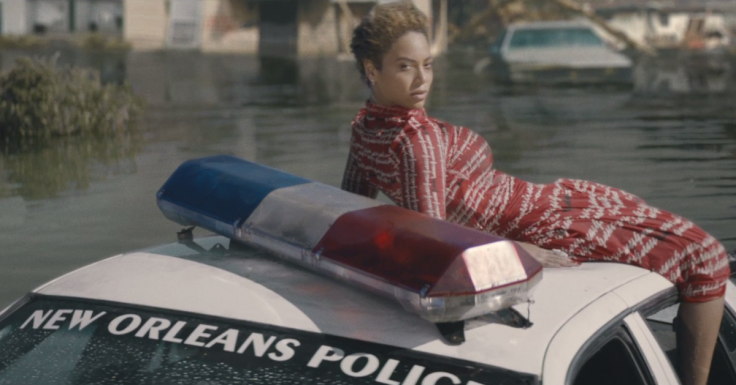 Formation reached number 11 in the UK, 38 on the US Billboard Hot 100 chart and is certified gold. The single, which celebrates Beyonce's African-American heritage and became prominent in the Black Lives Matter conversation, was also hit with another lawsuit in 2016. Filmmakers Chris Black and Abteen Bagheri claimed that footage from their 2013 documentary, That B.E.A.T., about Hurricane Katrina, was used without their permission.
However Beyonce's publicist argued against these allegations and told Entertainment Weekly: "The documentary footage was used with permission and licensed from the owner of the footage. They were given proper compensation. The footage was provided to us by the filmmaker's production company. The filmmaker is listed in the credits for additional photography direction."
Watch Beyonce's Formation music video: