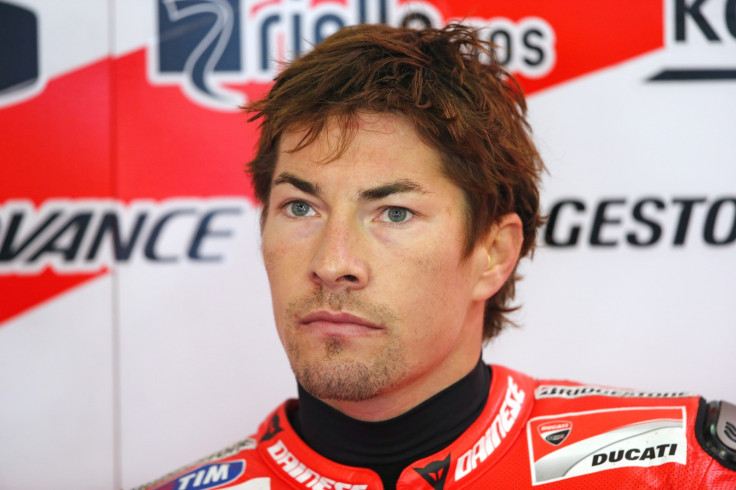 Professional American motorcyclist Nicky Hayden has died at the age of 35. A spokesman for the Maurizio Bufalini Hospital in Cesena, northern Italy announced on Monday (22 May) that the 2006 MotoGP world champion had passed away five days after colliding with a car during a cycling accident near Rimini.
It was later confirmed that Hayden, who was treated at a local hospital before being stabilised and transferred to an intensive care unit at Maurizio Bufalini, suffered a "serious polytrauma with subsequent serious cerebral damage".
Fiance Jackie, brother Tommy and mother Rose all flew out to be by his bedside and an update released on Friday confirmed that his condition remained "extremely critical".
In a statement to confirm his passing, the hospital said: "The medical team has verified the death of the patient Nicholas Patrick Hayden, who has been undergoing care since last Wednesday May 17 in the intensive care unit of the Bufalini Hospital in Cesena following a very serious polytrauma which occurred the same day."
Red Bull Honda said that one of the racing world's dearest sons would be "sorely missed by all that ever had the pleasure of meeting him or the privilege to see him race a motorcycle around a track, be it dirt or asphalt".
Tommy Hayden said: "On behalf of the whole Hayden family and Nicky's fiance Jackie I would like to thank everyone for their messages of support - it has been a great comfort to us all knowing that Nicky has touched so many people's lives in such a positive way.
"Although this is obviously a sad time, we would like everyone to remember Nicky at his happiest - riding a motorcycle. He dreamed as a kid of being a pro rider and not only achieved that but also managed to reach the pinnacle of his chosen sport in becoming world champion. We are all so proud of that.
"Apart from these 'public' memories, we will also have many great and happy memories of Nicky at home in Kentucky, in the heart of the family. We will all miss him terribly. It is also important for us to thank all the hospital staff for their incredible support – they have been very kind. With the further support of the authorities in the coming days we hope to have Nicky home soon."
Tributes from across the world of motorsport have quickly flooded in for the Owensboro native nicknamed "The Kentucky Kid", who swapped MotoGP for the Superbike World Championship in 2016. He sat 13th in the standings after last weekend's Motul Italian Round in Imola and was due to ride next at Donington Park Circuit in Leicestershire.