Scottish Independence: Nicola Sturgeon Pledges Jobs Boost for Women
I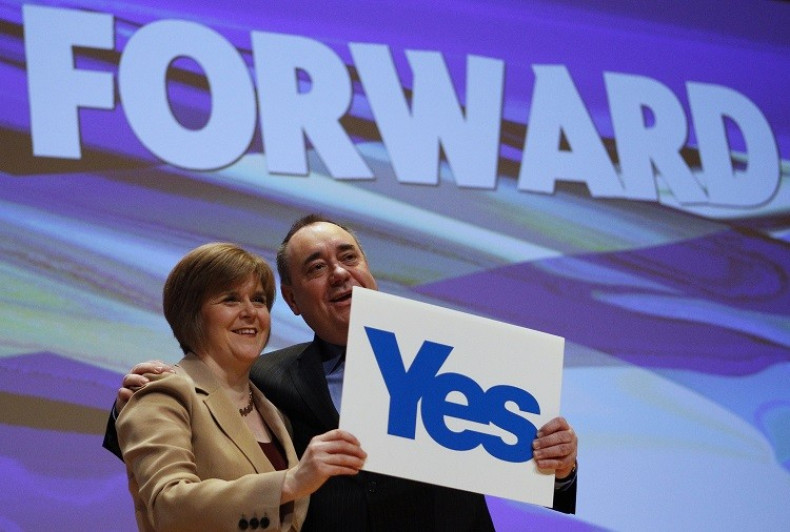 Independence will enable many thousands of Scottish women to enter the workforce thanks to proposals to shake-up childcare provision, the deputy SNP leader has stated.
According to Nicola Sturgeon, plans for "transformational childcare" will boost tax revenue to about £700m ($1.1bn, €835m) every year, bringing Scotland in line with female workplace participation rates found in Sweden, for example.
The move, which will also create some 35,000 jobs in the childcare industry, will allow women to enter the workforce as they worry less about the costs and commitments of childcare.
The UK has some of the highest costs of childcare in Europe, the SNP noted.
"Parents in Scotland spend around 27% of household income on childcare, compared to the OECD average of 12%," it said.
A white paper on the putative benefits of an independent Scotland explained: "This government plans a universal system of high quality early learning and childcare for children from the age of one to when they enter school.
"By the end of the first independent Scottish Parliament, every three and four year old and vulnerable two year old will be entitled to 1,140 hours of child care a year.
"This is the same amount of time as children spend in primary school in a year (the equivalent of 30 hours per week over 38 weeks)."
During a lively Q&A session in the Scottish parliament, Sturgeon was challenged about the explicit details of the SNP's ambitious childcare reforms.
She was accused of opportunism and using the sensitive issue of childcare to steal political capital.
Johann Lamont, the Labour leader, said that the SNP could deliver on its childcare plan now.
She claimed that children are being denied what they needed until their parents vote as the SNP wanted, he said.
Similarly, Ruth Davidson, the Conservative leader, said there was nothing really new in the white paper.
For six years the opposition parties had been pressing the SNP to do more on childcare, she added.