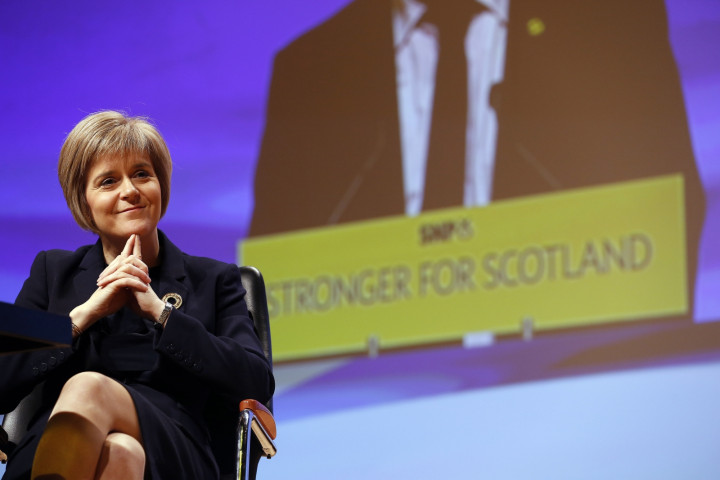 Scotland's deputy first minister is expected to be voted in to replace Alex Salmond as the country's leader in parliament later today (19 November).
Sturgeon has already taken control of the Scottish National Party and is the only candidate up to replace Salmond other than Scottish Conservative leader Ruth Davidson, who put her name forward as a "Unionist alternative".
Since the parliament majority is made up of the SNP, it is expected that Sturgeon will be voted in around 1440 GMT.
Following this, Sturgeon is expected to take part in the first minister's questions and announce the structure of her cabinet and junior ministerial team.
On 20 November, Sturgeon will swear an oath of allegiance before Scotland's judges in Edinburgh's Court of Session, and will receive a Royal Warrant.
On 18 September, over 80% of Scots turned out to vote and, in the end, 55% decided Scotland should stay part of the 307-union with England.
Only a day later Salmond announced he would resign. He also said voters were "tricked" into rejecting independence following a raft of promises by Whitehall for enhanced devolution, in exchange for a No vote.
Sturgeon has been Scotland's deputy leader for the past decade and was the only candidate to succeed Salmond.
She has previously reinforced the belief that "it's not an if but a when" Scotland breaks away from the rest of the UK.
"There is no going back - and much as they might have wanted to, Whitehall politicians and mandarins cannot put us back in a devolved box," said Sturgeon.
"The word 'devolution' is no longer adequate, for that describes a process of handing down carefully circumscribed powers from on high to a relatively passive people.
"Scotland is now more politically engaged and assertive than at any stage of the democratic era."