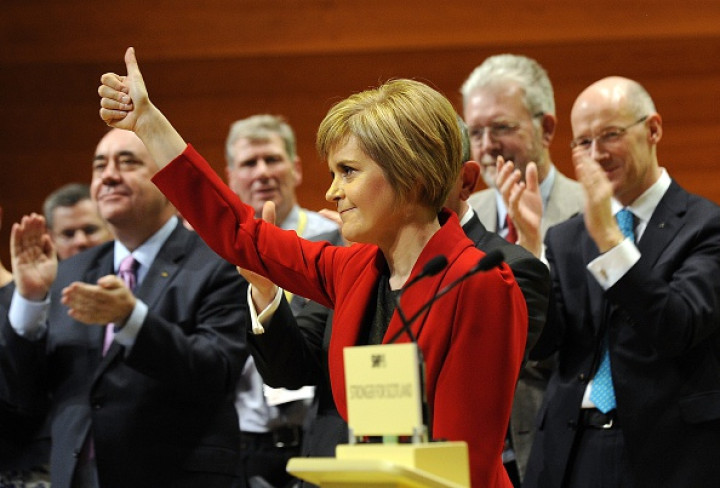 Nicola Sturgeon has been elected as Scotland's First Minister by parliament after she assumed leadership of the SNP at the weekend.
Sturgeon replaces Alex Salmond, who announced his resignation in the wake of failing to secure independence for Scotland at September's Yes/No referendum.
Speaking in the Scottish Parliament at Holyrood, she said it was a "great honour" to be become leader.
"A First Minister who will always have big ambitions for this country and a First Minister who, day in and day out, will apply herself to the job of protecting our public services, supporting our businesses and tackling inequality," she said.
Sturgeon received 66 votes, while the Scottish Conservative leader Ruth Davidson got just 15. There were were 39 abstentions.
She will be sworn in to her new role before Scotland's judges in the Court of Session in Edinburgh, and will receive a Royal Warrant.