Scotland's First Minister Nicola Sturgeon has on Thursday 20 October, published a draft bill on a second independence referendum, claiming that she was forced to do so as "promises made to Scotland have not been kept." No date has been set in the bill for the second independence vote.
The first minister said that the draft bill does not mean that there will definitely be a second independence vote. She said that a second referendum will depend on the outcome of post-Brexit talks and the strength of Scotland's trade relations with the EU.
A second referendum would have to be ratified by the UK government at Westminster, The Scotsman reported.
"The consultation beginning today will ensure that a referendum bill, if it is the chosen route, will —like the 2014 referendum —meet the gold standard of democracy and fairness," Sturgeon said in a statement.
"This government was elected on a specific manifesto pledge that the Scottish Parliament should be able to consider an independence referendum if there was a material change in circumstances, such as Scotland being taken out of the European Union against its will," Sturgeon said.
The First Minister warned: "If it becomes clear that it is the best or only way of safeguarding Scotland's interests — and in line with our manifesto commitment — parliament must be able to consider the option of an independence referendum, to allow the people of Scotland to vote on independence before the UK leaves the EU."
She said that she was determined to protect Scotland's vital interests. "If there is an independence referendum, it will not be because the result of the 2014 referendum has not been respected — it will be because the promises made to Scotland have not been kept."
"The country now faces exactly that prospect, including the likelihood of it being a hard Brexit with all the additional damage that will do to Scotland's economy and jobs, which is why this bill is being published for consultation."
Draft bill criticised by political parties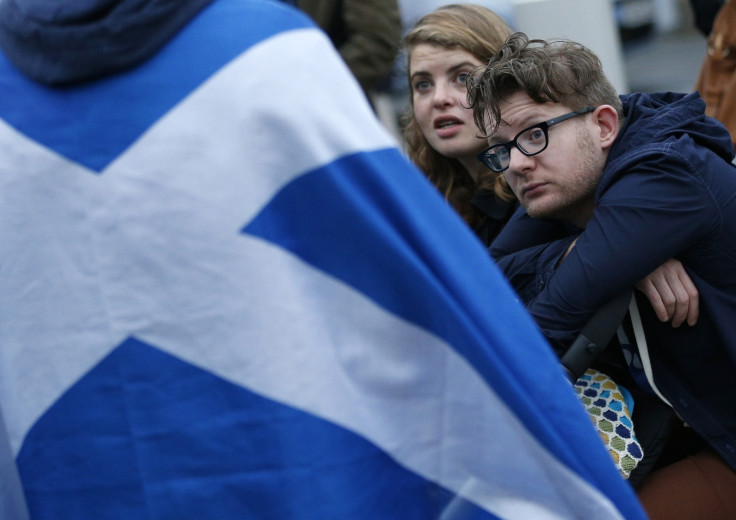 Scottish Conservative leader Ruth Davidson warned that there was no appetite for another "divisive" referendum, adding that support for independence was falling.
"Scotland's business community doesn't want another independence referendum, and the majority of the people of Scotland don't want another independence referendum," Davidson said.
She accused Sturgeon of "championing her own separatist agenda" in "desperately pushing" for a second referendum. and failing to represent all of Scotland.
Dave Anderson, Labour's Shadow Scottish secretary was no less scathing. "This is a reckless move by Nicola Sturgeon. It confirms that her priority is the politics of division."
At the EU referendum held on 23 June 2016, 62% of Scots voted to remain in the EU.
On 1 May 1707, Scotland entered into a political union with England to create the new Kingdom of Great Britain. An independence referendum held in 2014 saw the Scottish people voting to remain in the UK.