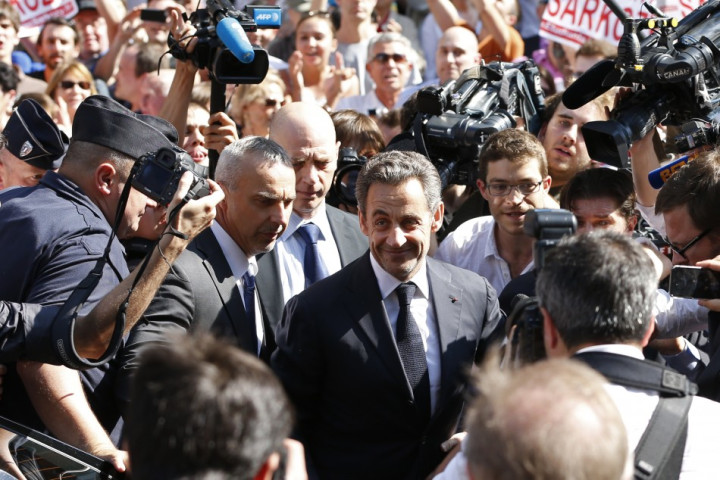 Former French president Nicolas Sarkozy has bounced back into the political spotlight amid speculation that he was ready to take back the reins of his centre-right UMP party.
Sarkozy, who declared that he would leave politics for good after losing the presidency to Francois Hollande in 2012, was given star treatment at an extraordinary party meeting called in response to a court ruling that threatened to push UMP to the brink of bankruptcy.
"This is not my return to politics. The day I speak again I'll do it to speak to the French people about France," Sarkozy tweeted ahead of the Paris meeting, a message that was widely interpreted as meaning he would run for office again.
On stage he scolded UMP's top officials who are locked in a leadership squabble.
"We talk [a lot] about the economic, financial and political crisis but there is another crisis that worries me more - the crisis of political ideas," the 58-year-old politician said.
"You can count on me anytime you're in need. But it is shameless to speculate about presidential candidacies while French people suffer."
Former prime minister Francois Fillon and party secretary-general Jean-François Copé have been fighting over UMP's leadership since Sarkozy stepped down.
France's constitutional council confirmed that Sarkozy had exceeded legal spending limits for his presidential campaign and denied the party an €11m (£8.5m) refund for election costs.
A furious Sarkozy wrote on his Facebook page that the decision had created an unprecedented situation that threatened "the political party that must prepare the so-necessary alternative to Socialism".
"I have to take on my responsibilities by committing myself to guaranteeing the freedom of democratic expression in our country," Sarkozy said in a message that was largely read as an anticipation of his candidacy in the next presidential election in 2017.