Retired Cooke Takes Swipe at Doping Culture
Former Olympic cycling champion Nicole Cooke has revealed she rejected the offer to take performance-enhancing drugs during an attack on the sport's doping cheats.
The 29 year old confirmed her retirement from the sport on Monday ending a career spanning over two decades where she competed in road races at two Olympic Games, winning gold in Beijing before supporting Lizzie Armitstead on her route to silver at London 2012.
Yet while her career will be defined on her Olympic success, the Great British rider has used her retirement to target the sport's doping culture, an issue which has come to a head in recent months following Lance Armstrong being stripped of his seven Tour de France titles after the US anti-doping agency found him to have benefitted from years of systematic doping.
Cooke is left to bemoan the impact doping in men's cycling had on the women's side, and sympathises with those clean riders who have been affected.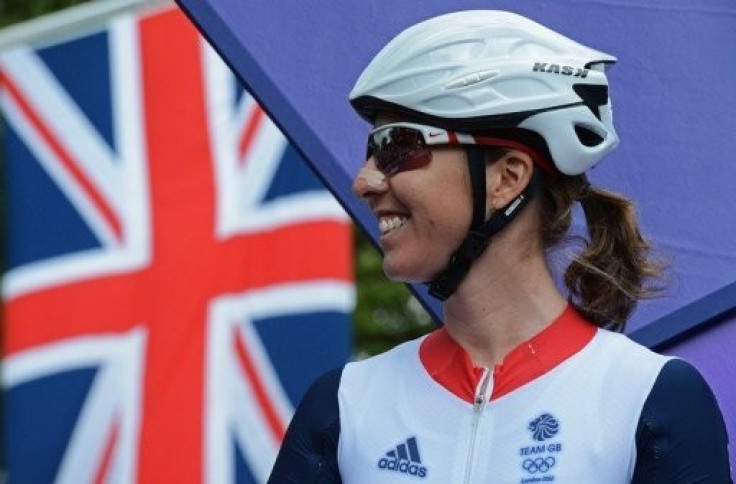 "Every scandal on the men's side has caused sponsors to leave on the women's side," she said. "With such thin budgets, the losses have a greater relative impact on what survives.
"I have had days where temptation to start onto the slippery slope was brought in front of me. In my [first] Tour de France, when I was 19, as the race went on my strength left me.
"I was invited into a team camper and asked what 'medicines' I would like to take to help me and was reminded that the team had certain expectations of me during the race and I was not living up to them.
"I said I would do my best until I had to drop out of the race, but I was not taking anything."
"I do despair that the sport will never clean itself up when rewards of stealing are greater than riding clean," she added. "If that remains the case, the temptation for those with no morals will always be too great.
"I have been robbed by drugs cheats, but am fortunate. I am here with more in my basket than the 12-year-old dreamed of.
"But for many people out there who do ride clean - people with morals - many of these people have had to leave the sport with nothing after a lifetime of hard work, some going through horrific financial turmoil."
Armstrong is set to confess his doping past during an interview broadcast on Friday morning with Oprah Winfrey, but Cooke says the damage inflicted upon cycling by the former seven-time Tour de France winner will never be repaired.
"When Lance cries on Oprah later this week and she passes him the tissue, spare a thought for all those genuine people who walked away with no rewards - just shattered dreams," she said. "Each one of them is worth a thousand Lances.
"I have ridden through the time of Lance and all of the dreadful tragedy that the abuses surrounding him have brought to my sport.
"I have faced up to the temptations but have always remained true to the 12-year-old inside me.
"Yes I have suffered as a result, in many ways, but so what? I am not alone, I am one representative of that group, those who do it right.
"I have ridden through some of the darkest days of the sport in terms of corruption by the cheats and liars.
"I cannot change the era or time that I am born into. I am very proud that I have ridden true to myself and placed my morals beyond a need to win. I have ridden clean throughout my career in a sport so tainted.
"I look forward to the exciting next chapter of my life and thank everyone for supporting me during the last one."
© Copyright IBTimes 2023. All rights reserved.