Forget envelopegate: Nicole Kidman just won the Oscar for most unusual clap
Actress spotted on camera clapping with palms of her hand.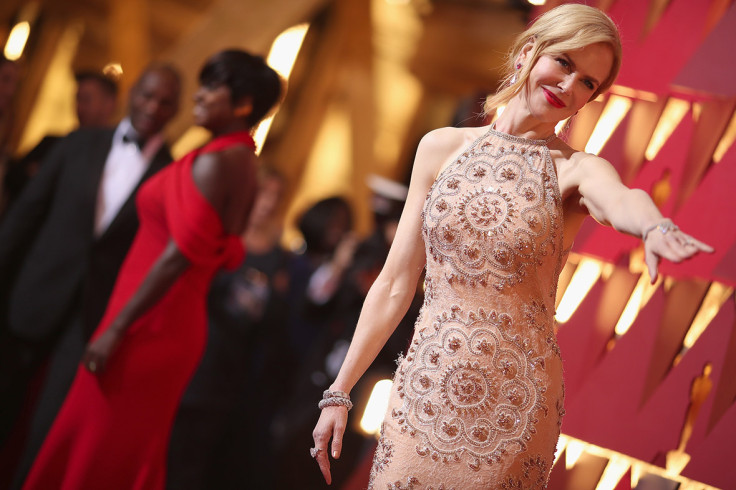 She may have walked away empty-handed at the 2017 Academy Awards, dominated by envelopegate, but Nicole Kidman still stole the show.
The Australian-born star, who lost the best supporting actress to Viola Davis, began trending on Sunday night (26 February) after her usual clapping technique was captured on camera.
Social media is having a field day after some eagle-eyed viewers noticed that 49-year-old was clapping with just her palm and not her fingers. Some commentators likened her clap to a seal and also pointed out her elongated digits.
One viewer wrote: "Nicole Kidman's clap is the most confusing but also mesmerising thing #Oscars"
Another added: "Why does Nicole Kidman clap like The Grinch?!"
Earlier in the night Kidman, who was nominated for her role as Saroo Brierley's adoptive mother, Sue, in Lion alongside Dev Patel, opened up about her role.
"I think it's a love story from mothers to children, because I think it's about finding home," she told ABC's Robin Roberts during the broadcaster's official Academy Award pre-show. "Sometimes you find mothering in many different places: birth mothers, adopted mothers, foster mothers, people who just love mothering other people. This film just speaks to mothers."
Drawing from her own experience as an adoptive mother, she added that biology has nothing to do with motherhood saying: "Because you're all intertwined. Your destinies somehow all come together."
In other news, envelopegate is now a thing after the best picture debacle. In one of live television's most toe-curling moments, La La Land was stripped of the top prize halfway through the acceptance speech after Faye Dunaway and Warren Beatty announced the wrong winner.
© Copyright IBTimes 2023. All rights reserved.