The 89th Academy Awards, more commonly known as the Oscars, honoured the actors, creatives and movies it thought offered up the best work of the past 12 months last night (26 February). Interestingly, what was initially expected to be one of the most predictable ceremonies to date, in actuality, turned out to be a wildly surprising event.
While there were several expected winners who took home trophies, such as leads Casey Affleck and Emma Stone, drama Manchester by the Sea and supporting actors Mahershala Ali and Viola Davis, the ceremony featured its fair share of surprising wins and snubs...
THAT best picture blunder
The biggest surprise was undoubtedly towards the end of the night, when screen legends Faye Dunaway and Warren Beatty took to the stage to announce that La La Land had won the Oscar for best picture.
However, as producer Jordan Horowitz soon found out – having gotten up on stage to collect the trophy – the accolade was actually intended to go to Moonlight instead. Talk about awkward...
Lion, Hidden Figures, Hell or High Water completely shut out
Despite Hidden Figures breaking US box-office records, and scooping up the Screen Actors Guild award for outstanding performance by a cast in a motion picture, the well-received comedy drama failed to win any awards. The same went for Garth Davis' Lion (which was nominated in six categories) and David Mackenzie's Hell or High Water.
In Memoriam snubs
It wasn't only in the awards categories themselves that there were snubs either. Following the ceremony, reports have emerged that actors Garry Shandling, Doris Roberts, Robert Vaughn and producer Dan Ireland were absent from the show's In Memoriam segment. Aliens star Bill Paxton, who died on 25 February, wasn't included either.
The tribute, which saw the likes of Carrie Fisher, Debbie Reynolds, John Hurt and Gene Wilder honoured, was accompanied by a performance by Sara Bareilles.
Colleen Atwood
Costume designer Colleen Atwood scooping up an Academy Award is certainly no surprise, given that she's already won three Oscars for films Chicago, Memoirs of a Geisha and Alice in Wonderland over the years. But the fact that she bagged the prize for Fantastic Beasts and Where to Find Them seemed to surprise some this year.
The 1920's-set Harry Potter spin-off triumphed over fellow period pieces Allied, Florence Foster Jenkins and Jackie, as well as big winner of the night La La Land. The victory marks the first time a Harry Potter film has ever won an Oscar.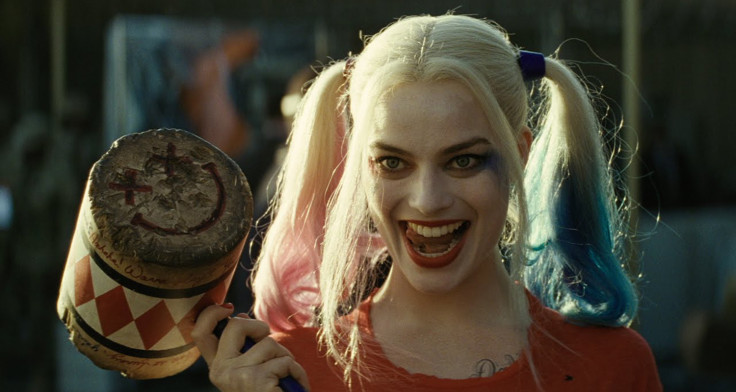 Suicide Squad
While it received lukewarm to downright scathing reviews when it was released in August 2016, Suicide Squad will now forever be known as an Oscar-winning movie. The Warner Bros. Pictures' comic book outing beat out Swedish comedy drama A Man Called Ove and sci-fi sequel Star Trek Beyond to the prize.
Zootropolis
For the longest time, it was believed that Zootropolis was going to walk away with the prize for best animated feature film, but then Kubo and the Two Strings went and won a Bafta just a few weeks ago and people's predictions were suddenly spun out of whack. As it happens though, the Disney animation did turn out to be the winner on the night. What an emotional roller-coaster!
City of Stars
While it seemed like best picture was never as much of a dead cert for La La Land as some had assumed, there was never any question that Damien Chazelle's musical would clean up when it came to the music-based categories. Of course, the film walked away with best original score and best original song, winning the latter for its Ryan Gosling-sung track City of Stars. Okay, so it's a great song from an even better soundtrack but Audition (performed by Gosling's co-star Emma Stone) is undoubtedly the superior outing and social media more than agreed.