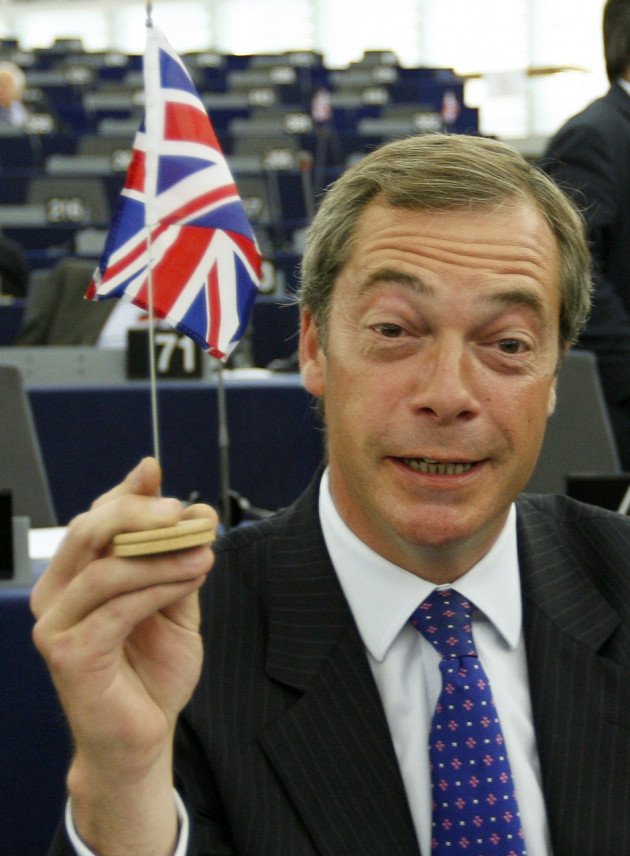 UK Independence Party (UKIP) leader Nigel Farage has apologised "wholeheartedly" for an interview with an Iranian news agency, in which he supposedly defended Tehran against the West's "plans for supranational world domination."
The state-backed Fars agency published an email interview with the Euro-sceptic MEP earlier this week, but Farange has since claimed that the words printed were not his own.
"It seems to me that the UK is collaborating with the USA and the EU to victimise Iran for exercising her rights as a sovereign nation and for daring to pursue policies which do not accord with collaborators' plans for supra-national world-domination," Farage was quoted as saying.
Farage added that the possibility of western military intervention in Iran to stop Tehran's nuclear development program was "an utterly inexcusable and scurrilous threat."
Asked about his idea on Iran-UK relations during the last century in the Q&A interview, Farage also supposedly interpreted them from a controversial prospective.
"The deterioration of relations between Britain and Iran occurred very suddenly, fifty years ago, when the western collaborators decided that Iran posed a political and economic threat to their political and economic ambitions in the Middle East. In my view, that remains their chief concern - whatever they may say about nuclear weapons, which are rather their latest convenient excuse - and this is why they have provoked the Iran-Iraq war and are hoping to destabilise Iran," Farage added according to FARS.
However, a couple of days after the interview was published the UKIP leader backtracked, saying that his answers had been written by one of his aides without him checking them.
"An interview with the FARS news agency that is attributed to me did not take place. A member of staff with access to my email account gave a series of comments that do not reflect my opinions at all," Farage wrote on his Facebook page.
"I will be taking action on this and apologise wholeheartedly to anyone who has been offended."