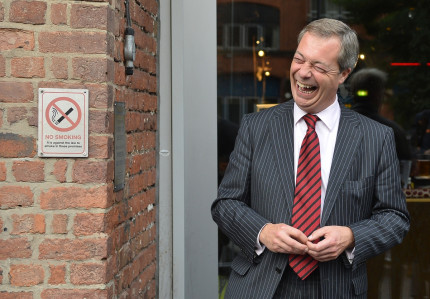 The outcome of the Wythenshawe by-election has once again proved that Nigel Farage's anti-EU Ukip party is extremely good at one thing, coming second.
For the sixth by-election in a row, Ukip managed to prove the point that it was a serious party ready to challenge all-comers for that runner-up prize.
It has proved particularly good at embarrassing the Tories, once again pushing them into a painful third place. And is has taken full advantage of the plummeting support for the old party of protest, the Liberal Democrats, who lost their £500 deposit by failing to win even 5% of the vote.
But what Farage has not yet proved is that he is an outright winner or that Ukip has not simply become the new party of protest and will, set to fall back into non-contender status when the general election arrives.
And, despite claims that Ed Miliband needed to start worrying more about Ukip, it failed to make any impression on the party's vote in what is, admittedly, a rock-solid Labour constituency.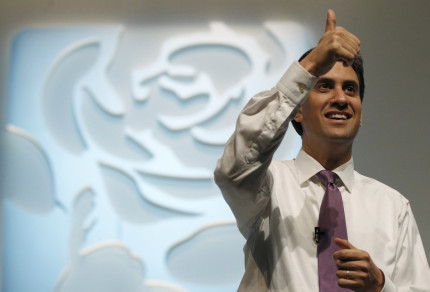 The poll was caused by the death of popular Labour MP Paul Goggins and the result was Labour way ahead on 13,261 votes (55.34% of the vote), Ukip 4,301(17.95%), Conservatives 3,479 (14.52%) and the Liberal Democrats 1,176 (4.91%).
It was a clear victory for Labour, albeit on a worryingly low turnout of just 28%, and gave Miliband some reassurance that Ukip still cannot yet claim to be making major inroads into his vote.
He knows that will not be the case in every contest and that it would be dangerous not to consider the threat from Farage who, in a bid to prove he is attracting support from across the spectrum, has specifically targeted Labour voters in recent months.
The result was a clear disappointment for the Tories, as Cameron admitted, but there was some relief that the Ukip surge had not been bigger and the Tory candidate ended a closer third than many had expected.
The Liberal Democrats, on the other hand, will once again have their heads in their hands at yet another sign that voters just do not want anything to do with them any more. That is the inevitable outcome of being in government with the Tories and those broken election promises.
As for Labour, this was always going to be a hold, but Miliband will be relieved that the clear result offered no ammunition to his opponents.
So that leaves Ukip and Nigel Farage, who claimed the result showed the Conservative brand was dying and that "we are shifting the centre of gravity of British politics".
He said his attention was now entirely focussed on the European parliament elections in May, which he believes his party will win and cause a political "earthquake", and will seek to build on that expected victory for the general election a year later.
But the old question remains. Just like by-elections, the Euro elections are seen as a great opportunity for voters to protest against the government and big parties in the knowledge they are not choosing a new prime minister. They then return to more traditional voting habits at the general election.
Farage knows this very well and is well aware that a good showing in the Euro poll in May will not necessarily signify anything very much for the general election a year later. A good showing will undoubtedly spook the Tories and could even spark real backbench panic.
But all his talk about coming first could backfire and, even in the most fertile territory for Ukip, still only prove that Farage is very good at coming second.
Results:
Mike Kane (Labour): 13,261
John Bickley (UKIP): 4,301
Rev Daniel Critchlow (Conservatives): 3,479
Mary Di Mauro (Lib Dem): 1,176
Nigel Woodcock (Green Party): 748
Eddy O'Sullivan (BNP): 700
Captain Chaplington-Smythe (Monster Raving Loony): 200
Turnout: 28%