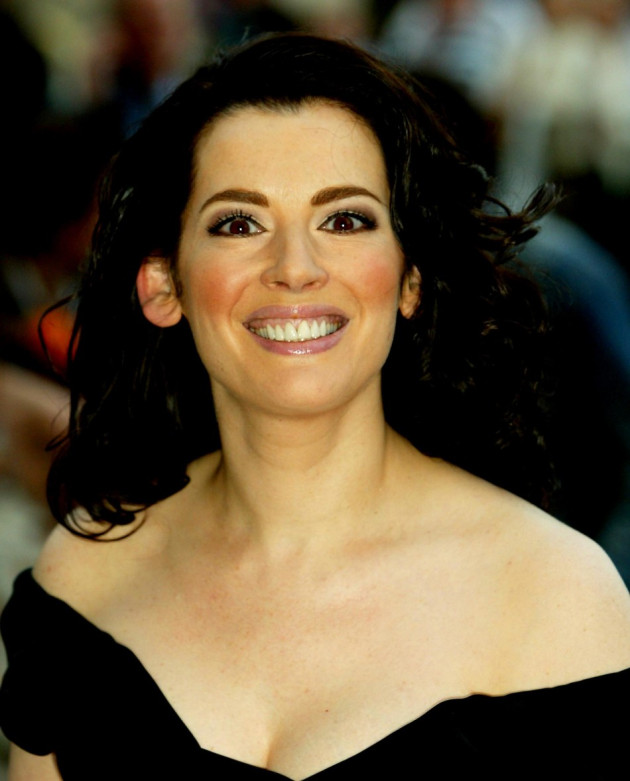 A UK newspaper has published images of celebrity chef Nigella Lawson being grabbed by the throat by her billionaire husband Charles Saatchi at a Mayfair restaurant.
The pictures, published in the Sunday People, show the 70-year-old art collector repeatedly grabbing Lawson's throat.
According to the People, Saatchi squeezed her neck on four occasions, using first his left hand, then both. At one point, he twisted her nose and pushed both hands into her face.
Although other diners were present during the incident, no one came to her rescue. Meanwhile, Lawson appeared to try and calm her husband down, and even kissed his right cheek.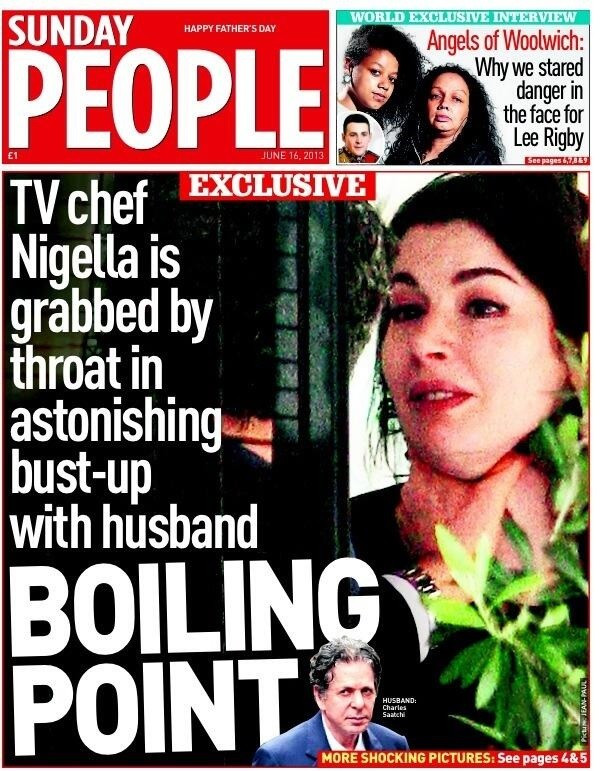 "It was utterly shocking to watch," one onlooker said, "I have no doubt she was scared. It was horrific, ­really. She was very tearful and was ­constantly dabbing her eyes. Nigella was very, very upset. She had a real look of fear on her face. No man should do that to a woman. She raised her voice and got angry but at the same time was trying to calm him down, almost like you would try to calm down a child.
"The kiss was a strange thing. He was being ­intimidating, ­threatening," the eyewitness added, "And yet she kissed him. She ­appeared to be a woman who loves him but was clearly unable to stop him being abusive, ­frightening and ­disrespectful to her."
The images created a storm among Twitter users, who expressed their shock at the images.
"@StevenLBell Pictures of Nigella Lawson seemingly being grabbed around the throat by her husband in a restaurant in the papers. Uncomfortable to look at."
"@CarolineHirons I don't know Nigella Lawson. I do however know that I'm ashamed to live in a society where it's ok to take a picture of DV but not intervene"
"@lovehopedaisies Horrible photos of nigella lawson with her husband's hand round her throat. Hope they both seek help"
"@WelshWallace Absolutely awful for Nigella Lawson - I feel for her & hope she is ok. But why did no-one go to her aid? Staff? Diners? Passer-bys?"
"@shavey25 Don't know what's more shocking - what happened to Nigella Lawson or the fact nobody intervened. Come on people we're all in this together! "