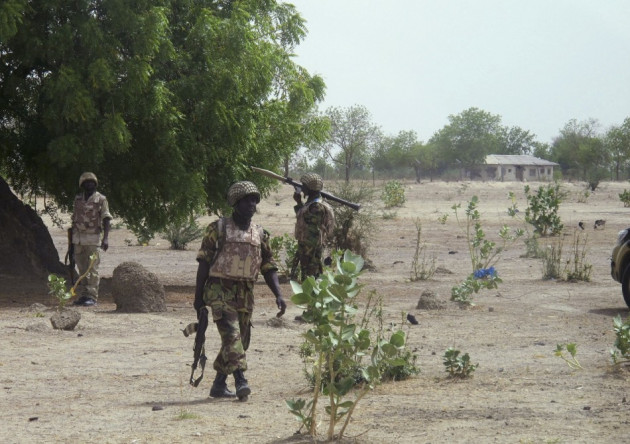 Nigerian troops have killed 74 members of the Boko Haram Islamist terrorist group in a raid in northeastern Borno state.
The air and ground assault took place in the villages of Galangi and Lawanti, which are militant strongholds.
"The operation, which involved ground and aerial assault supported by the Nigerian air force led to the destruction of identified terrorist camps, killing 74 terrorists while others fled with serious injuries," Lt Col Mohammed Dole said.
Two Nigerian soldiers were wounded in the assault.
Nigeria has intensified attacks against Boko Haram, which is fighting to establish an Islamic state in Nigeria, since May, when President Goodluck Jonathan declared a state of emergency in three states in the northeast.
Amnesty international has criticised the campaign and said that hundreds of people had died in government detention the region.
Boko Haram (which translates as "Western education is sinful") launched the uprising against the Nigerian government in 2009.
The militants have been responsible for a number of coordinated attacks across the mainly Muslim north and the capital, Abuja, using military-grade weaponry.
They want their imprisoned members freed and Nigeria to implement strict Sharia Muslim law across the multi-ethnic nation of more than 160 million people.
On 29 September up to 50 students died when radicals attacked an agricultural college in northern Nigeria.
In a report published by Amnesty International entitled Education Under Attack in Nigeria, it has been calculated that some 15,000 students in Borno state have been prevented from going to school out of fear of being targeted.
About 50 schools have been attacked and more than 60 others have closed for fear of also being targeted, with more than 1,000 teachers forced to flee the region.