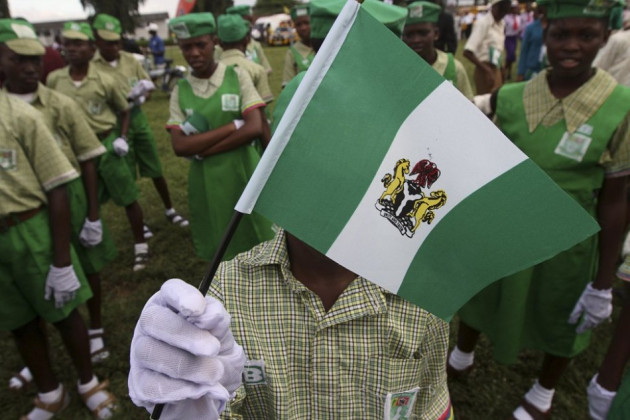 Piers Morgan has led the celebrity tributes to honour Nigeria on its 53rd independence anniversary.
In a tweet to his 3.7 million followers, the chatshow host said: "Happy Independence Day to all my Nigerian followers - the 4th highest number I have from any country, after UK, USA & Ireland."
Nigeria, known as "the Giant of Africa", received its independence from Great Britain on 1 October, 1960.
The occasion is marked with a national public holiday and celebrations across the globe. The theme for this year's festivities is "Nigeria - time for change''.
Nigerian recording artist Iyanya, who is credited for helping Afrobeat become one the most popular music genres in the world, took to Instagram to share his pride.
He captioned a snap of the country's coat of arms: "Happy 53rd Independence Day to Nigeria our beloved country #black#africa #king #proud http://instagram.com/p/e53C_UIOAF/"
US President Barack Obama and his Russian counterpart, Vladimir Putin, were among world leaders to wish the West African nation a prosperous future.
"A warm friendship connects the Nigerian and American people, reflecting our shared values of democracy, economic growth, security, and respect for human rights and the rule of law," Obama told President Goodluck Jonathan.
"Our partnership is strong because of our people. As the proverb tells us, if you want to go quickly, go alone. If you want to go far, go together.
"On the 53rd anniversary of your independence, I wish all Nigerians a safe and prosperous future," he added.
Putin said through the Russian embassy in Abuja: "I am confident that the relations between Russia and Nigeria, based on the principles of friendship and mutual respect, will keep on developing actively in all main directions for the benefit of our peoples and will contribute to stability and security in the African continent."