The Nigerian Air Force said on Thursday (1 September) that the Boko Haram leadership in Borno State suffered heavy casualties when their fighter aircraft launched precision attacks earlier this week on the fleeing leaders. The Nigerian army also confirmed on the same day that the Islamist terror group's leader, Abubakar Shekau, has been killed.
Claims from the army about Shekau being severely wounded or killed have been made in the past. However, Major General Lucky Irabor, commander of the operation against Boko Haram that is dubbed Lafiya Dole, insisted on Thursday they can now confirm the man who identified himself as the leader is dead. He added that the army does not issue baseless statements.
"I can confirm to you that the original Shekau was killed, the second Shekau was killed, and the man presenting himself as Shekau, I can also confirm to you that few days ago, he was wounded. We are yet to confirm whether he is dead or not," Irabor was quoted by Vanguard as saying.
The commander added that their fight against the Islamic State (Isis)-backed militant group will continue until the last one of them has been killed. He also insisted that videos released by the group to prove that they are still active in the region are "just façades".
Meanwhile, sharing details of the latest air strike on the Boko Haram leadership in Borno, Group Captain Ayodele Famuyiwa, director of Air Force Public Relations, reportedly said: "The Nigerian Air Force, in a series of well-coordinated air operations conducted on August 29, 2016, successfully attacked a Boko Haram terrorist camp at Tumbun Rego in northern Borno State where some wounded commanders of the notorious sect were believed to be receiving treatment.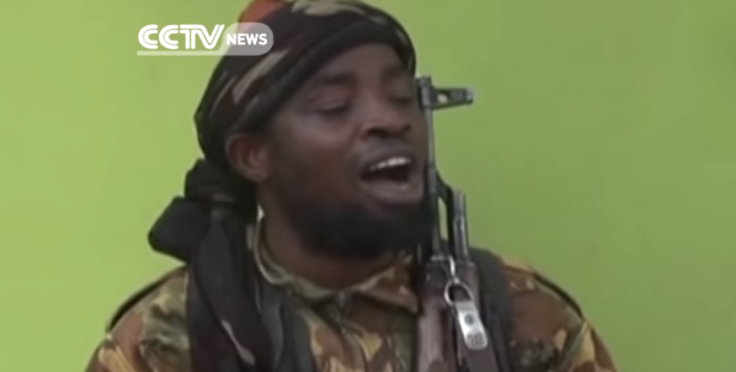 "Intelligence report has it that some Boko Haram commanders, who survived the air assault on the night of August 20, 2016 leading to the death of over 300 insurgents, had sustained serious injuries and were said to have relocated subsequently to the camp at Tumbun Rego for medical treatment.
"The latest strike followed the trail of this piece of intelligence to neutralize these suspected leaders of the sect who are high value targets," the officer said, adding that the air force "is yet to ascertain the casualty figure".
However, he added that "post-strike Battle Damage Assessment mission shows that the degree of damage achieved [from the air strikes] was devastating as the buildings were engulfed by large fire as can be seen from the declassified video of the air operation."