'No release' for Chibok girls even if Boko Haram's Shekau killed
Nigerian Army claims that militant leader Abubakar Shekau and key commanders have been killed in airstrikes.
The fact that the Nigerian Army has injured one of the leaders of Boko Haram terror group will not increase the chances for the Chibok girls and other civilians held captive to be released, a security analyst has told IBTimes UK.
On Monday (22 August 2016), the Nigerian army claimed that Abubakar Shekau had been "fatally wounded" in an air raid that also killed several of the militant group's top commanders.
Shekau has led the group since 2009. However, his leadership was questioned earlier in August when Boko Haram's ally, the Islamic State (Isis) terror group, appointed Abu Musab Al-Barnawi to replace him.
Shekau denied he had been replaced, vowing to continue his fight while analysts expressed concern about the recent split within the group.
It is believed Shekau has been heading the faction that holds the nearly 300 schoolgirls kidnapped in Chibok, Borno State, in April 2014.
Although the Chibok abduction was not the first mass-kidnapping carried out by the terrorists, it was the only one that attracted international outrage, led to the creation of the global movement Bring Back Our Girls and shone a spotlight on the deadly insurgency of Boko Haram that had previously been under-reported.
"The Chibok girls are a golden chip and treasure for the Shakau faction both nationally and internationally," David Otto, CEO of global security provider TGS Intelligence Consultants, told IBTimes UK.
"Shekau is using his captives to negotiate for the release of his men held in prisons regionally – a sign that he is not going down anytime soon. The Chibok girls may never be released under Shakau – they are his last joker."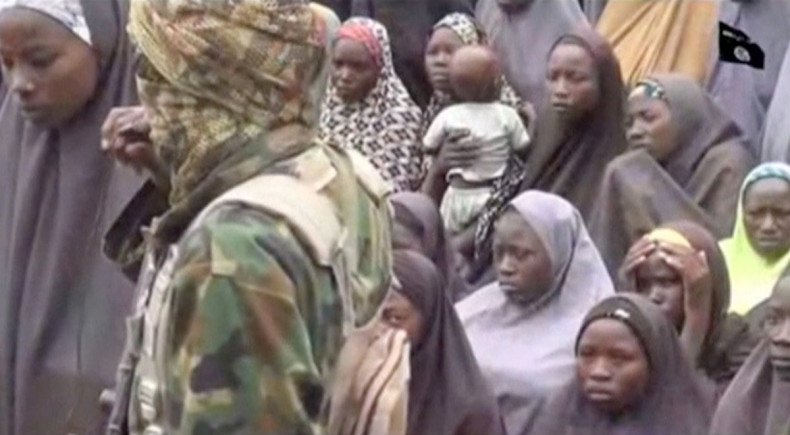 Boko Haram members fear Shekau
Shekau has been labelled as a brutal leader who kills those who are against him and advocates the indiscriminate killings of Muslims. He has been criticised by many Boko Haram members – and IS itself– for, among other things, allowing the use of children in suicide-bombing missions.
"The commanders under Shakau will not go against his will to release or negotiate the release of the Chibok girls without his command even if he is wounded," Otto said. "He is feared by his men with some believing he has mystical powers plus accusations of his practice of cannibalism.
"Morally and ideologically, Shakau is a very powerful and charismatic figure. So it's difficult to see how this news of his state will improve chances of the Chibok girls release unless his remaining commanders see no hope in continuing to obey him, or perhaps, if he dies, they decide to join the faction of Abu Musab Al Barnawi.
"The other option is that the military can take their chances and continue air strikes while Shekau is unfit to command. This could weaken their hold on the Chibok girls and eventually lead to their release. However, I doubt that the Chibok girls are all in one location waiting to be rescued."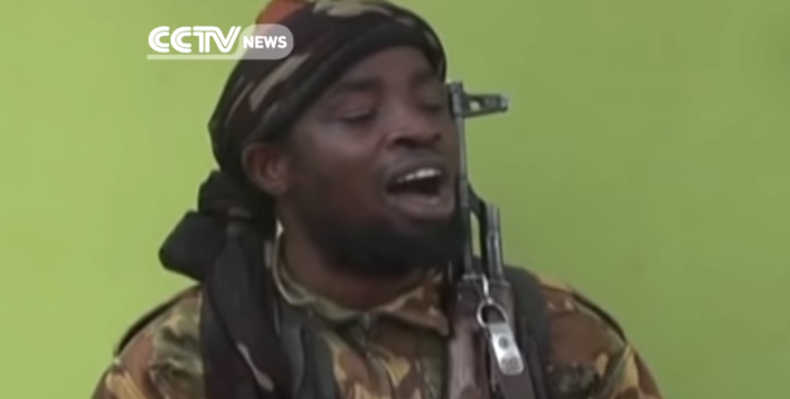 Temporary damage
The Nigeriam Army claimed it had also killed Abubakar Mubi , Mallam Ustaz ,Mallam Nuhu, Mallam Samaila – Shekau's top commanders. It is also believed that around 300 militants died in the air strikes.
However, some believe a military strategy alone is not enough to defeat the terrorists, who will still be able to recruit more people until the underlying factors the fuel terrorism in Nigeria are eliminated.
"The environment for massive recruitment has not been eliminated – people are still massively vulnerable to radicalisation due to high levels of poverty and ignorance in the lake Chad basin," Otto explained.
"The government should now be focussed on addressing the drivers and enablers of radicalisation , extremism and violent extremism. These factors exist in the lake Chad region in millions."
---
Nigeria up close:Check out our Flipboard magazine
---