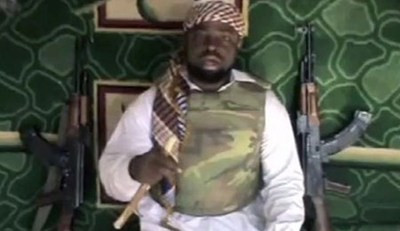 Nigerian forces have raided a property in one of the country's main northern cities to flush out Islamist militants.
"Our men raided one of the hideouts where we discovered explosives and weapons," said a spokesman for the Joint Task Force (JTF) in Kano, Lt Iweha Ikedichi.
Reuters reported several loud blasts and a raging gun battle in the area.
Attacks attributed to the sect have intensified over the last week.
The group claimed responsibility for killing four people at a church service in the flashpoint city of Maiduguri. A further 15 worshippers were killed at another Christian service, in a university theatre in Kano
On Monday, suicide bombers hit a convoy carrying top police officials in Nigeria's Taraba state, leaving 11 people dead.
Police claim the attack was similar to others carried out by Boko Haram.
President Goodluck Jonathan condemned Monday's attack. "Nigerians and foreigners living in the country [need] not be discouraged or deterred from going about their regular affairs by the persistence of the mindless bombings and gun attacks," he said.
Boko Haram recently claimed responsibility for suicide bombings that targeted three newspapers killing at least eight people in the Nigerian cities of Abuja and Kaduna.
The sect accused the press of misrepresentatIng them, spokesman Abul Qaqa told Premium Times.
Boko Haram wants to impose Sharia law across Nigeria. The 160 million-strong population is split roughly between Muslims in the north and Christians in the south.
The group recently published a video threatening to bring down President Goodluck Jonathan's regime within three months.
Christians under attack
Christians living in the north expressed concerns over the recent spate of attacks on them and warned of possible retaliation.
"We want to let the world know that nobody has the monopoly of violence and it is only the Holy Bible and the Holy Spirit that is restraining us, but for how long?" asked a regional spokesman of the Christian Association of Nigeria (CAN), according to AFP.
"Christians are not taught to retaliate, but Christians have been given the right to defend themselves and we will do it with all manner of defence at our disposal," he said on behalf of the CAN chairman, Catholic Archbishop Peter Jatau.
"Christians cannot fold their arms any more and we are telling President Goodluck Jonathan if he has not done anything to put an end to this madness, then he should know that there is trouble in his hand."