Finally after what feels like eternity, Transport for London is launching the night tube tonight (19 August) and London is rejoicing as it prepares for 24 hours of underground travel and never having to worry about falling asleep on the night bus and ending up in Chingford.
The underground lines that kick off the service tonight are the Victoria and Central line before the entire network open up all night in the autumn.
With no worries about getting home from Central London there is also the opportunity to take the weekend in your stride.
You can now wine and dine in a more relaxed European fashion with a late dinner that does not end up with you downing a G&T and shovelling chocolate cake into your mouth before running to the tube. We can relax now, enjoy the evening and be able to get home for less than £3, which even the cheapest Uber cannot beat.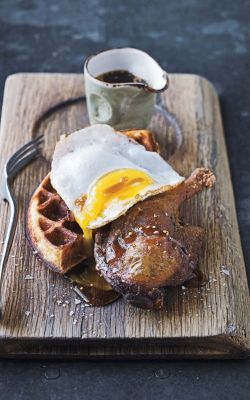 To celebrate the new-found freedom of the London diner, IBTimes UK has listed the best late night bars and restaurants in the city that are within reach of the new night tube lines.
Duck and Waffle - 110 Bishopsgate, Heron Tower, 110 Bishopsgate, EC2N 4AY
Boasts to be the highest all night restaurant, perfect for some twilight fine-dining with champagne cocktails and a rich brunch-style menu all night.
Open all night
Nearest night tube: Liverpool Street
Bar Italia - 22 Frith St, London W1D 4RF
Iconic post-club cafe that welcomes in the rabble of Soho. Great coffee and very popular with Italian football fans.
Open till 5am
Nearest night tube: Tottenham Court Road
Avery bar - 16 Little Portland Street, W1W 8BP
Cocktails aplenty in a cosy, alternative setting complete with fish tanks.
Open till 4am (Mon - Sat)
Nearest night tube: Oxford Circus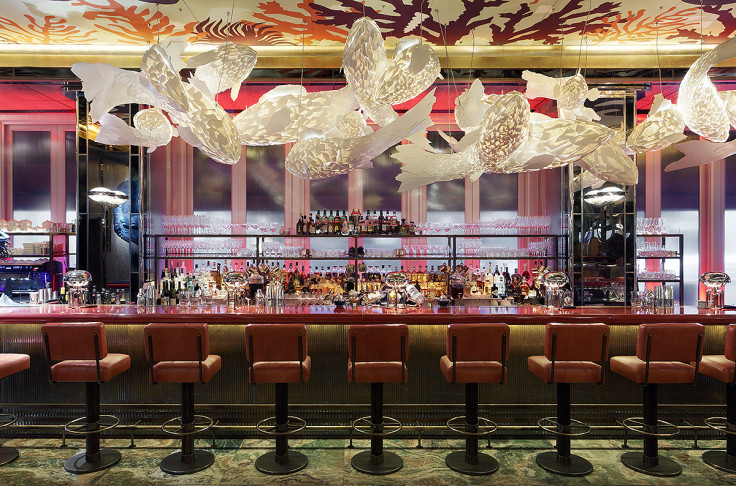 Sexy Fish - Berkeley Square House, Berkeley Square W1J 6BR
Pricey but delicious seafood where most of the diners will probably have drivers but for those on the tube this is a great shout if you're looking for a luxurious night out that doesn't end too early.
Open till 2am – last restaurant order 11.30pm
Nearest night tube: Green Park
Ronnie Scotts - 47 Frith St, W1D 4HT
A Soho stalwart since 1959 that has played host to the likes of Miles Davis and Count Basie which is open late for a nightcap and some great music.
Open till 3am (Mon - Sat)
Nearest night tube: Tottenham Court Road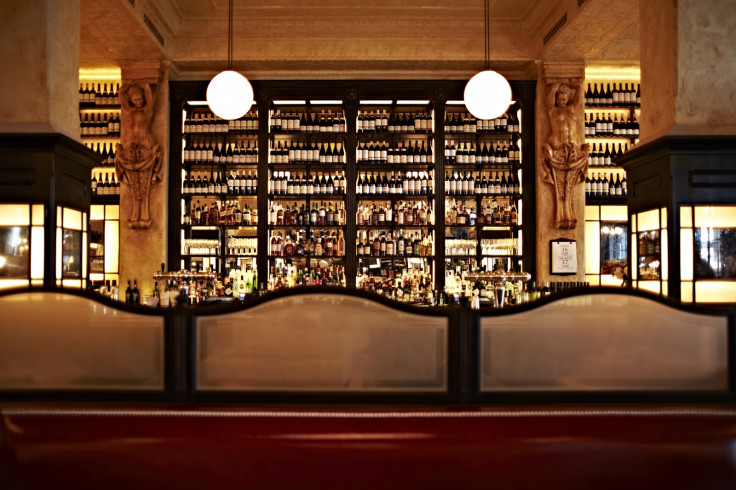 Balthazar - 389 Coldharbour Ln, SW9 8LQ
The glitzy American restaurant with a delicious French menu. Great for brunch or even better for a late night glass of wine.
Open till 2am. Last orders midnight
Nearest night tube: Holborn
Scala - 275 Pentonville Road, N1 9NL UK
Kings Cross's main music venue with a huge range of artistes and DJs performing here as well as regular club nights.
Open till 6am (Fri and Sat)
Nearest night tube: King's Cross
Beigal Bake - 159 Brick Ln, E1 6SB
A Brick Lane institution with the best salt beef bagels in London.
Open all night
Nearest night tube: Liverpool Street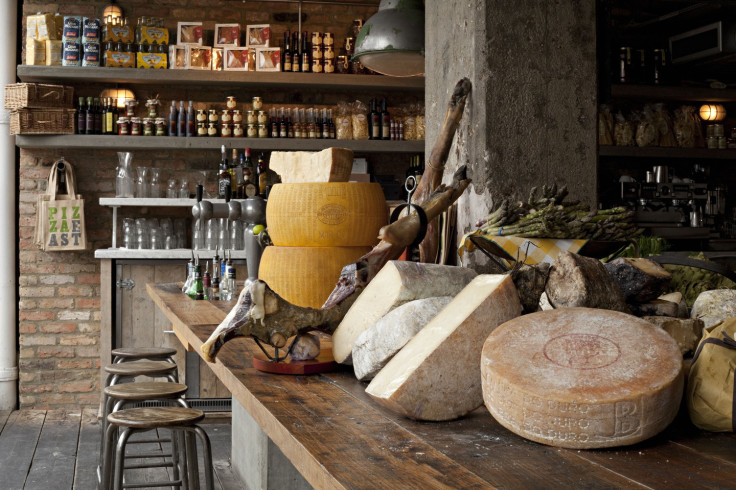 Pizza East - Shoreditch High Street, E1 6JJ, UK
A classic Shoreditch haunt tucked away in the TEA building with freshly-baked pizzas and flowing drinks into the early hours on the weekend.
Open till 2am (Fri and Sat)
Nearest night tube: Liverpool Street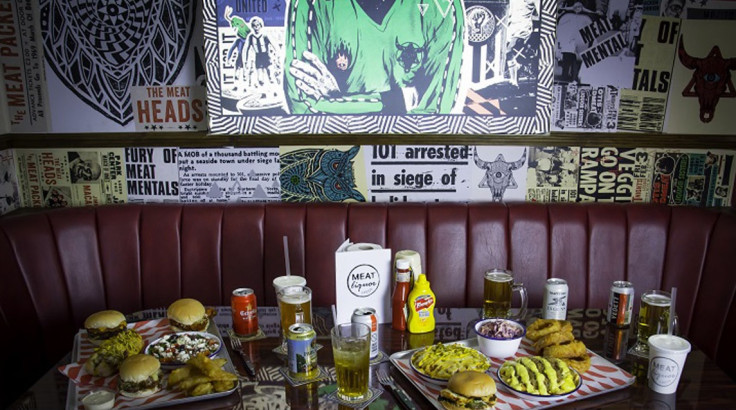 Meat Liquor - 74 Welbeck Street, W1G 0BA
Dimly-lit restaurant where you can wash down heavily laden burgers and crispy chicken with beer and metal music.
Open till 2am (Fri and Sat)
Nearest night tube: Bond Street
The Crobar - 17 Manette Street, W1D 4AS
Whisky and metal music basically sum up this bar. Friendly and not too pricey for an after-hours venue.
Open till 3am
Nearest night tube: Tottenham Court Road
A south London favourite name-checked by The Streets and full to the brim every weekend. Three levels to dance and drink to your heart's content as well as pool tables in the back.
Open till 4am (Fri and Sat)
Nearest night tube: Brixton