The Nike+ FuelBand goes on sale in very small numbers in the UK on 30 March, where fans eager to get one before the general May release date can buy one from the Boxpark store in London.
From 11am on 30 March a very small number of the wristbands that track your exerctions will go on sale at the store on Bethnal Green Road priced at £139.99.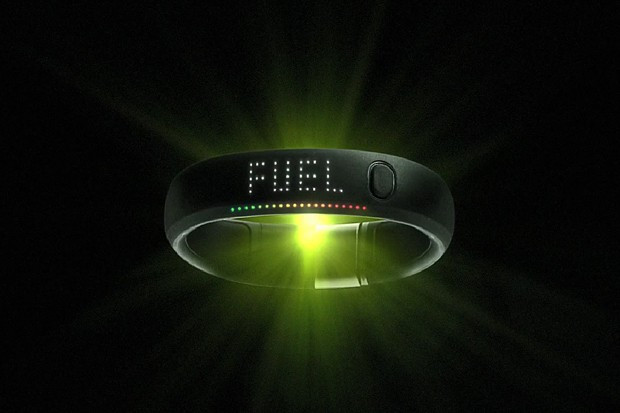 The wristband features an LED readout showing the 'fuel' you've earnt, calories burnt, steps taken and also the time if you chose to wear the black rubber band as a watch.
Movement is monitored and logged with the use of three accelerometers that can convert movement into steps and calories burnt.
Converting your body movements into a 'fuel' reading, the FuelBand syncs over Bluetooth to your iPhone or iPod touch and, with the accompanying app, logs your daily exercise and compares it online to other users.
At a glance you can see how much Fuel you have earnt, as there is a 20-point readout starting in red and progressing through amber to green to represent how much of your daily target you have achieved.
Nike claim battery life is four days and the band is charged via USB, with the dongle neatly integrated into its design.
What Nike is trying to do with the FuelBand is to make exercise social by pitting your fuel achievements against friends; the more movement you do per day, the more Nike Fuel you are rewarded.
If you're desperate to get your hands on the Nike FuelBand before anyone else in the UK, then head over to the Nike Fuel Station at Boxpark, 2-4 Bethnal Green Road, London from 11am on Friday morning, otherwise the FuelBand goes on sale everywhere in May.