Olivier Rousteing is better known for his imaginative and heavily adorned designs created at the helm of French fashion house Balmain. However, as a man that seems to need no sleep or holiday it comes as no surprise that he has managed to fit a full collaboration with NikeLab into his spare time.
The collection, that launches on 2 June, is based on the meeting of minds between football and fashion, so if you're looking to pick up a pair of simple astroturf boots, think again. Sultry, sexy and opulent are not words that often come to mind when discussing a five-a-side kit but Rousteing wants to change all that.
"Fashion is usually about the catwalk and the glamour, but with Nike it was about performance and the athletes," explains Rousteing. "What I love about this collection is that we are integrating the iconic style of football into sport style."
The collection for both men and women has taken its inspiration primarily from the lifestyles of professional footballers competing in Europe's biggest championship this summer. The performance ability of each piece is key as they need to be both fashionable and functional but that hasn't stopped the 30-year-old designer adding as many gold zips, ruffles and baroque-inspired embellishment as possible.
No surprise then that he chose the football man-god himself Ronaldo to model the collection in the lavish campaign imagery shot by SHOWstudio's Nick Knight and styled by Dazed magazine's Creative Director Robbie Spencer.
"Olivier was obsessed with the complete look, making sure each piece worked together — not just within the men's and women's collections, but also between the two," confirms Jarrett Reynolds, NikeLab Senior Apparel Design Director. "At every design review, he'd ask, 'Would a football player really wear that?' That question helped keep the collection rooted in sport."
Whilst the campaign might look like the collection is steeped in Balmain-esque magnificence, the pieces when in isolation are surprisingly wearable and Rousteing really has made sure that every added detail is performance-friendly.
Here are the first pieces released from the new collection:
NIKELAB TOP X OR – inspired by traditional football kits but with tighter sleeves for 'zero distraction' and blend of mesh and lux structured knit.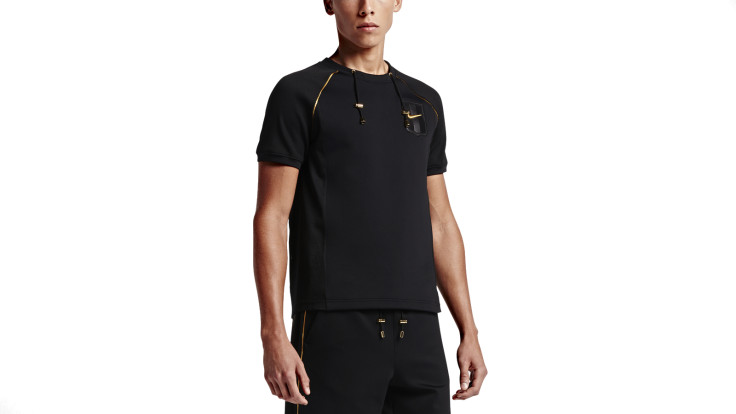 NIKELAB FOOTSCAPE MAGISTA X OR - Designed for 'unstoppable playmaking' with flyknit and gold embroidered detail. Loud but extremely comfortable with fully moulded sole.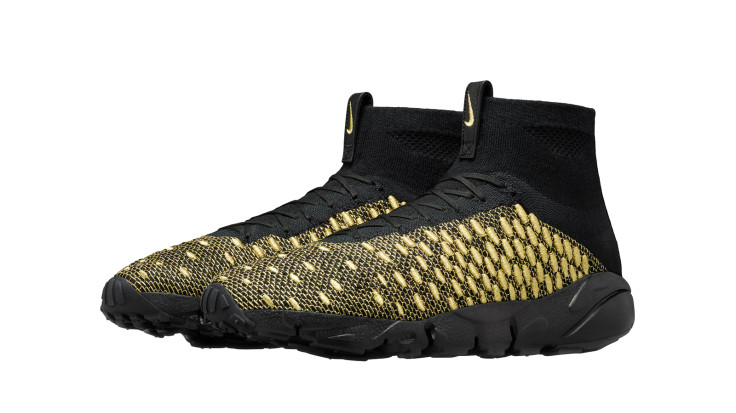 NIKELAB N98 JACKET X OR - A redesigned version of Nike's N98 jacket. Embroidered crest gives the look of a classic football top, but also has side zip pockets and drawstring neck for comfort. Women's version can be worn as a dress or jacket.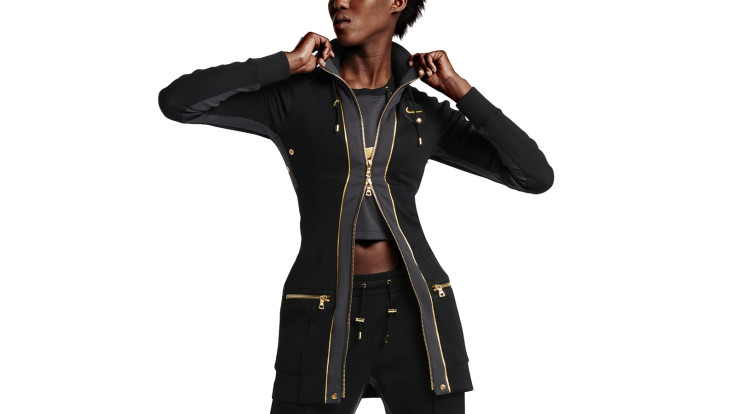 NIKELAB ROSHE TIEMPO VI X OR - More like a classic football boot with leather upper but with the lightweight and comfortable Nike Roshe outsole. The gold accents are a little more muted on these, the best pair to wear on or off pitch.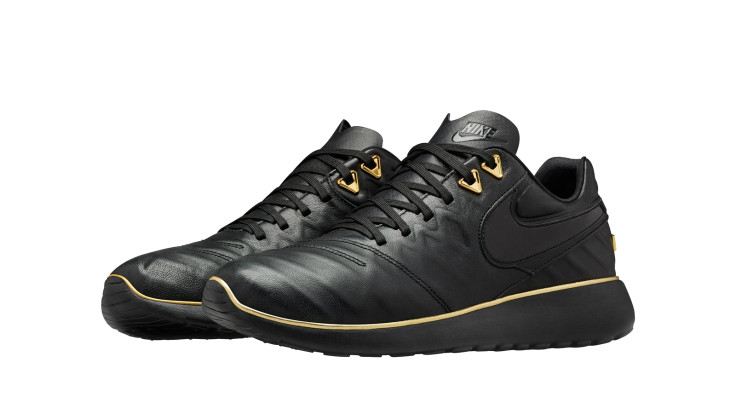 NIKELAB FREE MERCURIAL FLYKNIT X OR - Nike free outsole for flexibility and Flyknit upper with graphic linear gold embroidery and leather pull-tabs.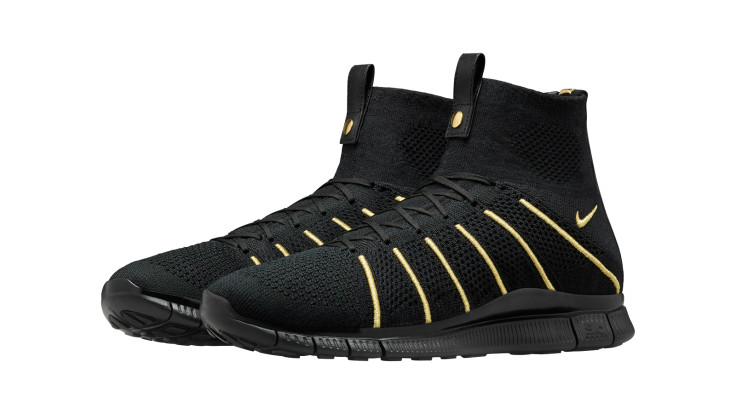 NIKELAB FREE HYPERVENOM 2 X OR - A reinterpretation of Nike's most agile football boot. Flyknit with Nike Free outsole and graphic gold detail as well as leather pull tabs. Pretty versatile on and off pitch but the glossy finish may not be for everyone.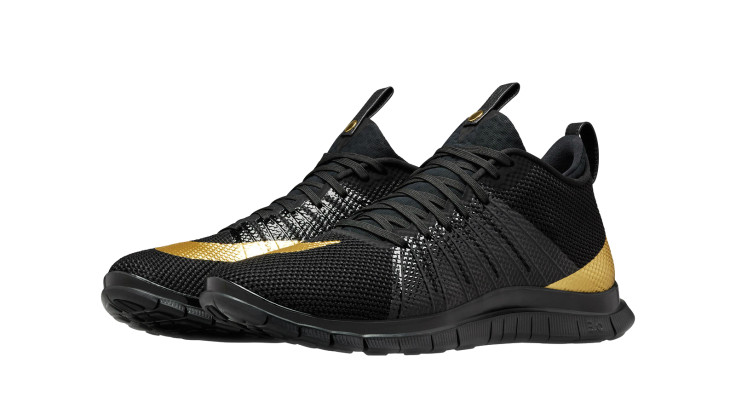 NikeLab x OR launches 2 June