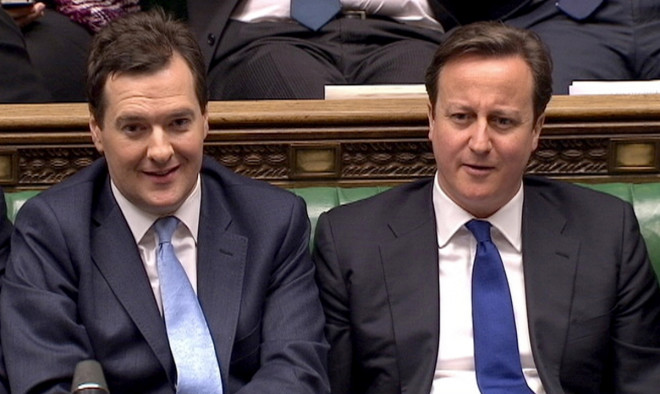 A member of the Number 10 Policy Board has urged the Conservatives to axe the income tax rate of 40p in a bid to win the 2015 general election.
Speaking at an event organised by Policy Exchange, a thinktank with links to the Conservative party, Nadhim Zahawi urged prime minister David Cameron and chancellor George Osborne to "seriously debate" the benefits of the 40p bracket, when the taxation band hits millions of middle class workers and not necessarily the wealthiest.
"It is a welcome development that Conservatives have started to seriously debate where next for income tax," said Zahawi in a speech.
Renewal, a Conservative Party pressure group, is aiming to scrap the 40p rate and, instead, deliver a tax cut worth £2,000-a-year for two million middle class workers.
"Labour has the 50p, the Lib Dems have the mansion tax, we need our own iconic tax policy. I think [Renewal's] Dave Skelton's contribution, and his suggestion that we abolish the 40p rate and pay for it by lowering the 45p rate, was a great way of starting the conversation," Zahawi continued.
The 40% tax band was introduced a quarter of a century ago by the former Conservative Chancellor Nigel Lawson.
At the time, only one in 20 people paid the higher rate, compared to one in six people today.
While the Tories have pledged to help the poorest Britons by raising the tax-free personal allowance, which has dragged more than two million people out of the tax system, middle class pockets have become increasingly tight as wage rises drag more people into the higher tax band.
One million middle-income workers will receive a pay rise this year, but this is not enough to counteract the growing cost of living.
It is estimated that another one million middle class Britons will fall into the top income tax bracket after passing the £41,450 threshold.
"I'm a tax-cutting conservative. I want to see us relieve people's tax burden," said Cameron on 12 March.
"We've chosen to do that through raising the personal allowance which helps everyone earning under £100,000."