Social media can be a lonely and bitter place if you don't have any friends. Enter Family Romance, a Japan-based company that will send a fake friend to pose with you in your Facebook photos to make your life look more fulfilling than it really is.
Family Romance offers its so-called Real Appeal service to Japanese social media users who want to up their gregarious game or otherwise exact a particularly neurotic brand of revenge on ex-lovers. For 8,000 yen (£57, $70), the company will send you someone who will spend two hours posing with you in photos, which you can then post to Facebook and Instagram to show everyone what a great time you're having. As the service is based in Japan, anyone wanting to use the service from another country, they may have to cough up the cost of flights.
According to RocketNews24, Family Romance provides a photo catalogue of staff members so customers can chose people to pose with based on their age, sex and looks. If you have the money for it, you even can hire multiple people to appear with you in group shots.
One alleged customer testimony on Family Romance's website reads: "I requested 10 Family Romance staff members to pose as my friends, and we held a birthday party for me at a famous hotel in Tokyo, having a few drinks at the bar with a beautiful view of the night-time skyline.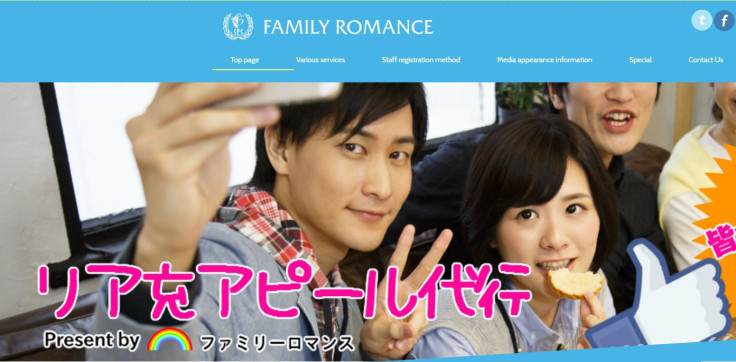 "After that, we went to my room to drink some more, they presented me with a big cake, and I took lots of selfies. LOL I've been busy lately, so it was a fun time, and I was able to share some good photos on Facebook and Twitter."
Given that each staff member has to be booked for a minimum of two hours, we can assume the client will have paid a minimum of £570 for the service, plus all travel expenses, which customers are also liable for. Which begs the question: Why?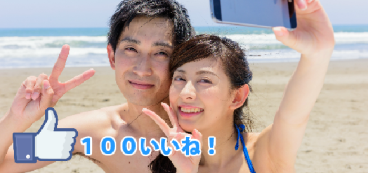 Family Romance offers two reasons: social image and vengeance. You may want to be perceived as a social butterfly capable of making friends everywhere you go, when in fact you'd rather sit at home, presumably obsessing over other people's social media posts. Alternatively, Real Appeal staff members can be hired to act as your new love interests if you fancy sticking it to an ex-lover and pretending you've moved on, when you very clearly haven't.
The idea is undoubtedly an enterprising one, but it does nothing to help the deep-seated social issues caused by social media, which studies have repeatedly shown can have a negative impact on how we feel about ourselves.