Facebook chief executive Mark Zuckerberg has slammed critics claiming that the social media giant is benefiting from fake news, misinformation and hoaxes on its platform. The social media network faced fierce criticism over the rampant spread of false content on its platform last year.
Some people also argued that the rise and spread of fake news online and on social media sites such as Facebook may have helped Donald Trump win the presidency. "There have been some accusations that say that we actually want this kind of content on our service because its more content and people click on it, but that's crap," Zuckerberg said during a Q&A with students at North Carolina A&T State University. "No one in our community wants fake information.
"We are also victims of this, we do not want it on our service and we need to make sure we do the best work that we can to eliminate this because we don't want any of it."
Facebook has rolled out new measures and tools over the past few months to curb fake news and misinformation on its platform including making it easier for users to flag suspected false content, partnering with third-party fact checking organisations and disrupting the economics of "fake news" with ads policies.
The social media company recently debuted its new "disputed" tag that will appear beneath news stories deemed false by third-party fact checkers.
However, Zuckerberg added that it is not always immediately clear what is fake and what is not.
"A lot of what people are calling fake news are just opinions that people disagree with," Zuckerberg said, adding that they need to be careful with such cases.
"We need to make sure that we don't get to a place where we're not showing content or banning things form the service just because it hurts someone's feelings or because someone doesn't agree with it – I think that would actually hurt a lot of progress," said Zuckerberg.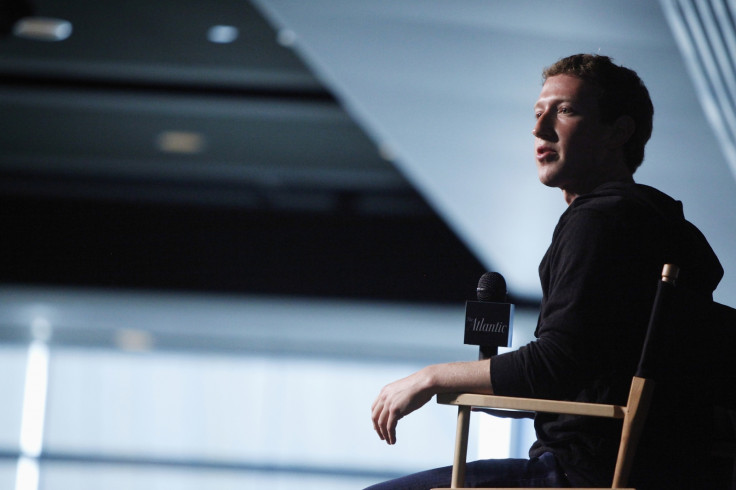 Zuckerberg's visit to North Carolina comes as part of his personal challenge in 2017 to tour every state in the US and connect with more people in person.
Last month, he published a lengthy manifesto discussing some of the world's biggest problems, some of the steps Facebook can take to address them. He also wrote about the development of "social infrastructure" to help bring people together and build a global community - a topic he often returned to during his chat with the students.
In response to a student's question on diversity and inclusivity, Zuckerberg admitted it is a prevalent issue in the tech industry and one that companies need to figure themselves.
"Frankly, I think that's our problem to figure out," he replied. "I think that responsibility rests on us and our companies in the industry to make sure that we get to that. And there's so much research that shows that you need diverse teams to do the best work.
"So it's important that we do better on diversity, not only because it's the right thing to do for the country and for people, but because that's the only way we're going to serve our community the best."
Zuckerberg said he has been very focused on uncovering unconscious bias as well.
"We do this really rigorous training for every manager at Facebook where you have to go through and understand what you're unconscious biases are," he said. "A lot of people who think that they care about diversity actually still have a lot of these biases that hold them back.
"This is something that's very ingrained in our society and it's gonna take a while to fully back this out," he continued. "It's holding us back from building the best things that we can and we have to solve this. So I appreciate the question but this one's on us."