No need to panic: Banks will not flee the UK after Brexit
Paris, Dublin and Frankfurt would struggle to replace London's infrastructure for the world's major lenders.
The world's major lenders are unlikely to relocate away from London even once Britain leaves the European Union, as they would struggle to replace the infrastructure system currently available in the UK, experts have suggested.
Britain will not trigger Article 50 of the EU constitution, which would effectively rubber-stamp its intention to leave the bloc, until next year but the pressing concern for worldwide banks is to ensure they retain access to the European banking passport system.
This allows banks and other financial institutions authorised to operate in an EU country, or a state member of the European Economic Area (EEA), to conduct business across the union.
Panmure analyst David Buik, however, does not expect banks to be flee the UK anytime soon.
"It's not arrogance, London is where it is," he told IBTimes UK.
"Negotiations and trade-offs will be tough but not insurmountable. I accept the passport issue but where there's a will there's a way. Even [Bank of England Governor Mark] Carney said London cannot be replaced."
On Wednesday (8 December), France's top stock market regulator suggested leading banks were in advanced stages of planning to shift some of their operations from London to Paris amid fears over Brexit.
Benoit de Juvigny, secretary general of Autorite des Marches Financiers (AMF), told the BBC that "large international banks" based in London have conducted due diligence to move operations to the French capital.
Paris - a dream or a nightmare?
However, Paris might not be such an appealing destination for banks, due to a host of different reasons. "With Paris, language is an issue," Buik added.
"With [Marine] Le Pen possibly a winner next April and the draconian tax system in France and very tough regulation, do people really think people will move en masse to Paris? In their dreams. Goldman Sachs, JP Morgan, Societe Generale and BNP Paribas may well send a few hundred as a contingency plan – so what – They will return to London!"
Speaking to this publication, Michael Collins, economist at the Institute of Directors admitted there was a "real risk" that different EU cities will attempt to poach banks' operations from the UK, but stressed London has many things that would help offset this risk.
"London is home to one of the world's largest pools of highly skilled, internationally-sourced labour, a convenient timezone, world-class infrastructure, the world's business language, and some of the world's best universities," he said.
Along with the French capital, Frankfurt, Amsterdam, Luxembourg and Dublin have all emerged as possible destinations for London-based banks but analysts have warned it would be nigh on impossible to replicate London's environment abroad, in terms of workforce and infrastructure.
"We should not forget either that the French labour code is thousands of pages long, German employment law is more suited to manufacturing rather than services," Collins added.
Frankfurt - Germany's finance hub, and home of the European Central Bank and Deutsche Boerse – has a world class transport network while its airport is a global aviation hub which serves a super-connector terminal for flights between the Americas and Asia.
Additionally, letting office space in Frankfurt would 10-15% cheaper per square foot compared to London, according to data provided by Knight Frank Estate Agents. The only problem is that Frankfurt is a provincial town, functional not chic, and in no way geared up to cope with a mass influx of bankers, or anyone else for that matter, looking to escape a Brexit-burdened London.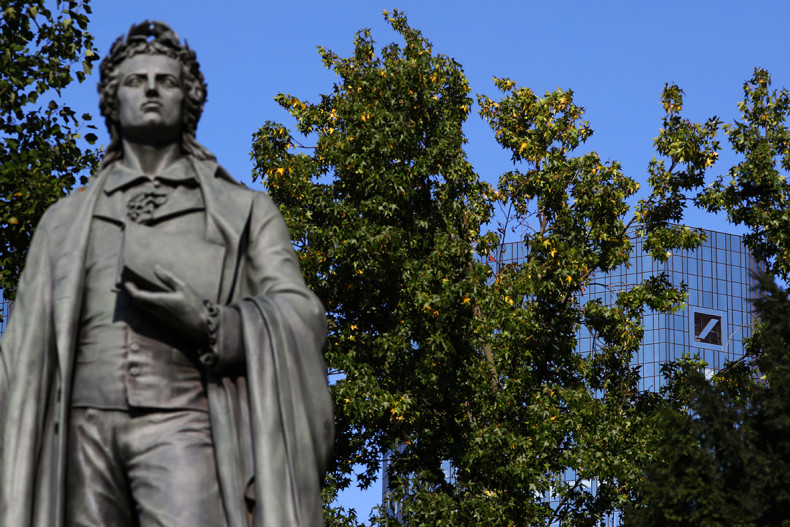 "Frankfurt is a Mickey Mouse town of 750,000 people with inadequate infrastructure," Buik argued. "It would take them 10-years to build adequate infrastructure."
Dublin faces a similar dilemma. Language, time zone and common law are the same over the Liffey as they are in London, while Ireland's 12.5% corporate tax rate has also proved very appealing with international firms.
However, while the advantages might be obvious, Dublin also shares some very familiar problems with London, such as a chronic housing shortage.
"A shortage of housing and rising rents are two issues currently facing Dublin and require urgent attention from the government. Increased investment is also required in Dublin's public transport," Graeme McQueen of the Dublin Chamber of Commerce told IBTimes UK in July.
Collins also highlighted the issue, suggesting Dublin did not have the housing or transport infrastructure in place to absorb all of London's potential fragmentation. However, he added the issue of banks leaving Britain would likely come up again as Theresa May and the government continue to negotiate the terms of Britain's exit from the EU.