MPs overwhelmingly back triggering Article 50 by 31 March 2017
MPs vote 461-89 for the government amendment on the trigger deadline.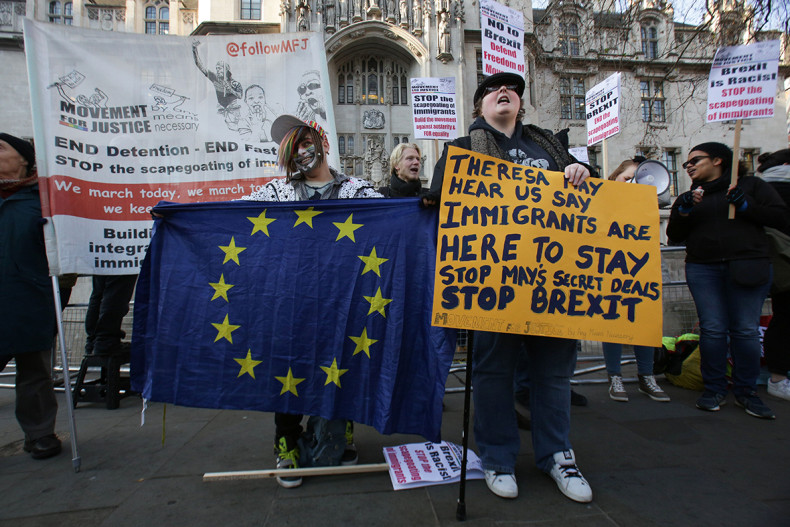 Members of Parliament have voted overwhelmingly for a government amendment calling for the Article 50 to be triggered by 31 March 2017.
They voted 461-89 for the government amendment. Those who voted against, included MPs from the Scotland National Party (SNP), the Liberal Democrats and around 22 Labour MPs from the Labour party.
Conservative MP, Ken Clarke voted against the amendment.
The MPs also supported a Labour motion calling for the government to publish a Brexit plan and that it was Parliament's responsibility to "properly scrutinise" the government's plan for leaving the EU. The motion was carried 448 votes to 75
Labour's Shadow Brexit Secretary Keir Starmer had tabled a motion calling on Prime Minister Theresa May and her ministers to unveil a plan before Article 50, the official mechanism to split from the EU, is triggered.
The government accepted the motion, but asked that MPs respect the result of the referendum and support its Brexit timetable.
The prime minister has promised to make the move by the end of March 2017, but MPs will have a vote on the issue if the government loses an appeal at the Supreme Court. A final court ruling is expected in January.
Brexit Secretary David Davis said the government will "obey the rule of law" whatever the outcome of the historic case.
The vote is not technically binding on the government.
Vote shows MPs back Brexit
MP Iain Duncan Smith said that the results of the votes was a historic one as it was the first time that the majority of parliamentarians had voted to leave the EU, the BBC reports.
Although technically the MPs had only backed the government's plan to start the Brexit process by the end of March 2017, he said it was nonetheless a statement of Parliament's intent.
The results show that most parliamentarians are willing to respect the result of the referendum.
The timetable set by May will see the UK leaving the EU in 2019, with Brexit talks set to last up to two years.