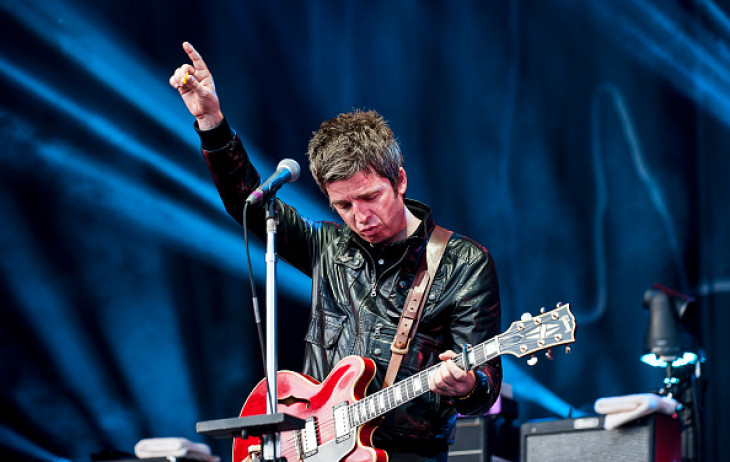 Noel Gallagher likes to talk. On topics as wide ranging as One Direction, the Labour Party and of course his beloved Manchester City, the Oasis mastermind has imparted his cutting wit.
At Calling Festival on Saturday, Gallagher – who was headlining the Clapham Common showpiece – turned his attention to those in the crowd, who in turn lapped up his interventions.
"Hello Clapham," he said early into his set, "that's a phrase I never thought I'd say."
The deadpan, a subtle dig at Clapham's trendy denizens, was apt: Calling has moved to south London from the grander surroundings of Hyde Park and the Olympic grounds.
And when Gallagher warned his crowd there would be a saxophone in one of the songs, he told one reveller who had requested he delve in Oasis's back catalogue, "Live Forever with a saxophone? How p****d are you?!" before teasingly adding "Some Might Say…"
Relying mainly upon his two solo albums – Noel Gallagher's High Flying Birds and latest release Chasing Yesterday – Gallagher also littered the 100-minute set with popular renditions of Oasis classics.
Following an opening trio of solo songs, Gallagher strapped up for an acoustic Fade Away.
His Oasis covers – including Whatever and Champagne Supernova mid-way through the set – were like a shot in the arm to a crowd still familiarising itself with Chasing Yesterday, although Gallagher could boast a loyal contingent of supporters well versed in the new material.
The band's volume seemed to escalate as the show neared its finale, just in time for the anthemic AKA… What A Life, which was sandwiched between The Masterplan and Don't Look Back in Anger and as the singalong finished, Gallagher had warmed to Clapham.