Nokia will host a media event in Abu Dhabi on 22 October, where it is expected to announce two new devices; the 6in Lumia 1520 smartphone and the Lumia 2520 tablet.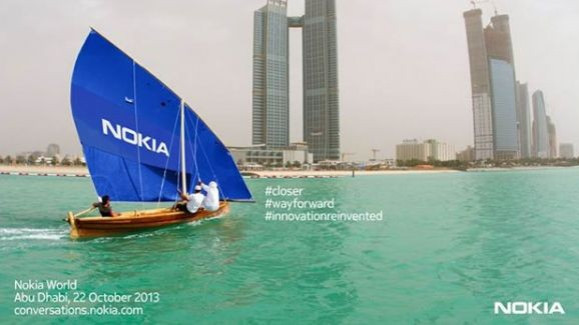 These could well be the last devices to bare the Nokia name, given Microsoft's plans to complete its acquisition of the Finnish company's phone-making business by early next year.
Nokia will be providing a live stream of the announcement here, which kicks off at 11am in Abu Dhabi, 8am in the UK.
Also, for the first time, Nokia will provide video streams of sessions which go into more detail about the new products; previously, these were only available to press and analysts who attended in person. These sessions will begin after the announcement, at 11am UK time. Other time zones are shown below:
San Francisco - 12pm (Tuesday)
Nokia phablet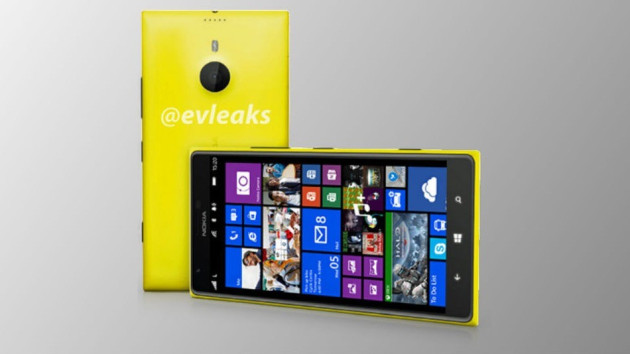 The 'phablet' market of devices with screens that fit between a large smartphone and small tablet has seen huge growth in the last year, driven by Samsung's Galaxy Note and recently expanded with the HTC One Max and Sony Xperia Z Ultra. Now Nokia wants a piece of the action and will announce the Lumia 1520, a Windows Phone 8 device with a 6in, full-HD screen.
Known internally as the Bandit, the Lumia 1520 should have been announced in September, but was delayed in the wake of Microsoft's plans to buy the phone-maker, Reuters reported.
The phone is thought to have a 20-megapixel camera, and while this isn't as impressive as the Lumia 1020's 41-megapixel sensor, the new model is expected to feature Nokia's PureView camera technology.
Notorious smartphone leaker EvLeaks posted on Twitter to say the 1520 will have the same Snapdragon 800 processor as other high-end smartphones like the Samsung Galaxy S4 and Sony Xperia Z1, a 1080p HD screen, 16GB and 32GB storage options, and black, white and yellow colour options.
Two days before the event, a Chinese retailer posted a placeholder page for the 1520 with the same details as disclosed by EvLeaks, along with a price of 4,999 Yuan (£506). The page has since been removed.
Leaked photos - again from EvLeaks - reveal a phone that looks remarkably similar to the Lumia 1020, with the same button layout and glossy plastic finish as seen on most Lumias, plus a rear camera which bulges out slightly from the phone's case, just as it does on the 1020.
Lumia tablet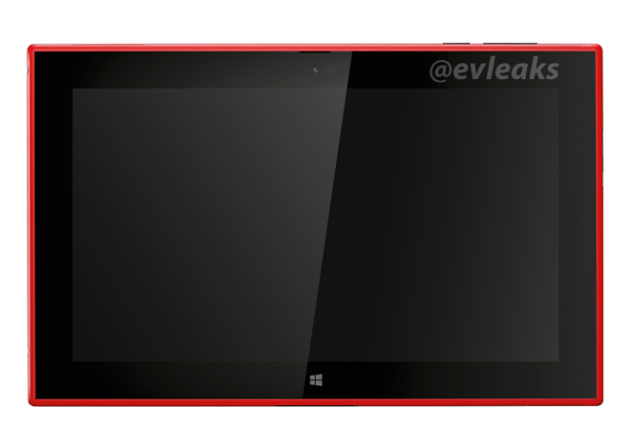 Also expected at the 22 October event is Nokia's first attempt at a Lumia tablet. Thought to be called the Lumia 2520, the device will run Microsoft's Windows RT operating system, as used by the software company's own Surface tablet.
Reports claim the 2520 will have a 10.1in full HD display, a 6.7-megapixel rear camera, and will be powered by the same Snapdragin 800 chip as the 1520. The tablet is claimed to be priced at $499 (£309), making it around £90 cheaper than the iPad and £60 cheaper than the new Surface 2 from Microsoft.
As for design, leaked photographs indicate the Lumia 2510 will have a brightly coloured plastic shell similar to that of its Lumia smartphone relatives; EvLeaks claims the Nokia tablet will be available in black, white, red and cyan.
Running Windows RT 8.1 means the Lumia tablet gets Microsoft's tiled start screen and applications, but while it also has a conventional Windows desktop mode, only the pre-installed Office suite will run in this environment, as RT cannot run any other legacy Windows programmes.
Although excitement surrounding a Nokia tablet has grown for months, the announcement could soon be overshadowed, as Apple is staging its own press event 10 hours later, where it is widely expected to reveal the iPad 5 and iPad mini 2.
Emerging markets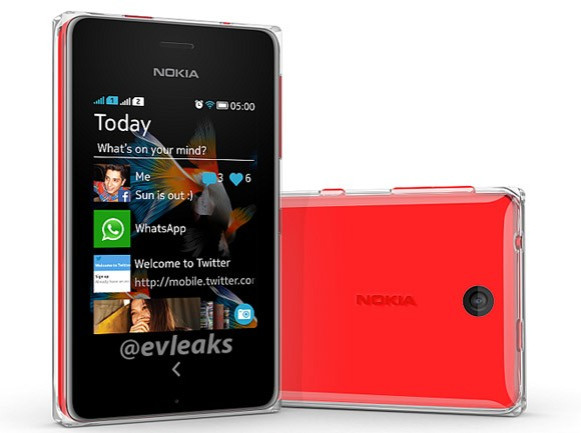 Nokia is also thought to be announcing a budget Lumia 1310 smartphone and three new additions to its Asha series of low-end feature phones aimed at emerging markets. Expected to be called the Nokia Asha 500, 502 and 503, these devices will have a bold new design mimicking the Lumias' use of bright glossy plastics.
Although missing out on the Windows Phone operating system, the new Asha phones are thought to include the WhatsApp messaging applications, as well as Facebook and Twitter access, and dual SIM card support. The new Ashas are expected to cost around $100 (£62).
End of an era
This will likely be Nokia's last consumer product announcement, given Microsoft's acquisition of the company's phone-making business is due to be completed early next year.
Indeed, Microsoft has already made moves to delete Nokia's name from its own products, as shown by a newspaper advert which ran last month and featured a Lumia 520 with the Finnish company's name removed from its usual place above the screen.