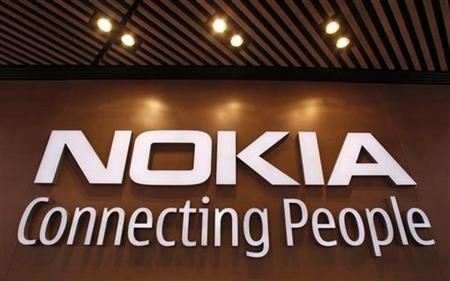 Nokia has won its long-running patent dispute with iPhone creator Apple, after the company agreed to a one-off lump-sum and continuing royalty payments to the Finnish smartphone maker.
The dispute began in October 2009, when Nokia issued complaints over patent infringement to the International Trade Commission. Nokia went so far as to request that the ITC ban the import of Apple's flagship iPhone smartphone to the U.S. Apple responded with similar accusations against Nokia.
In the new settlement both companies will withdraw its complaints to the ITC.
In a subsequent statement from President and Chief Executive Officer of Nokia, Stephen Elop commented: "We are very pleased to have Apple join the growing number of Nokia licensees. This settlement demonstrates Nokia's industry leading patent portfolio and enables us to focus on further licensing opportunities in the mobile communications market."
Android in the firing line
The recent settlement between Nokia and Apple has led to widespread speculation about a forthcoming lawsuit against several Android smartphone developers -- Samsung and Apple are already embroiled in their own mudslinging contest regarding patents.
Google's Android operating system and most of the smartphones running it make use of the same patents Nokia has just licenced. Even if it doesn't come to outright legal action, analysts have already speculated that many Android smartphone manufacturers may soon find themselves having to reach a similar deal to Apple with Nokia.
Nomura's prediction
The news of Apple's settlement with Nokia comes just after a report from Nomura predicted the end of the Finnish phone makers 14-year reign.
The report from Nomura predicted that, Samsung Electronics Co Ltd will overtake Nokia to become the world's largest smartphone maker this financial quarter.
If true the change will drop Nokia Oyj from the top spot for the first time since 1996.
Nomura analysts went on to predict that only one-quarter later, tech giant Apple and its ever popular iPhone series of smartphones will also overtake Nokia, dropping it into third-place.
"In 1996 Nokia launched the Communicator and the smartphone market that it has led in unit terms ever since. After about 14 years at the top, Nokia looks set to relinquish its smartphone crown," commented Nomura analysts in a research note.

Nokia's future
Before the news of Apple's settlement, many analysts had written Nokia off, citing its declining sales and critically panned Symbian OS as chief reasons for the manufacturers slow-demise.
Even the news that Nokia was set to wean its smartphones away from its Symbian OS onto the Windows Phone OS seemed to do little to reverse the world's pessimistic outlook on the company -- Windows' new Mango OS has received little interest compared to that of Apple's recently revealed iOS 5.
The fact that Nokia had already abandoned the sales targets it set on May 31 just weeks after revealing them also didn't help matters.
As said by its CEO, the lump sum and ensuing royalty payments will without a doubt help Nokia. Whether they will prove as anything more than a stall before the company sinks further is a more debatable topic, one that is tied into the fortunes of the Windows Phone OS.