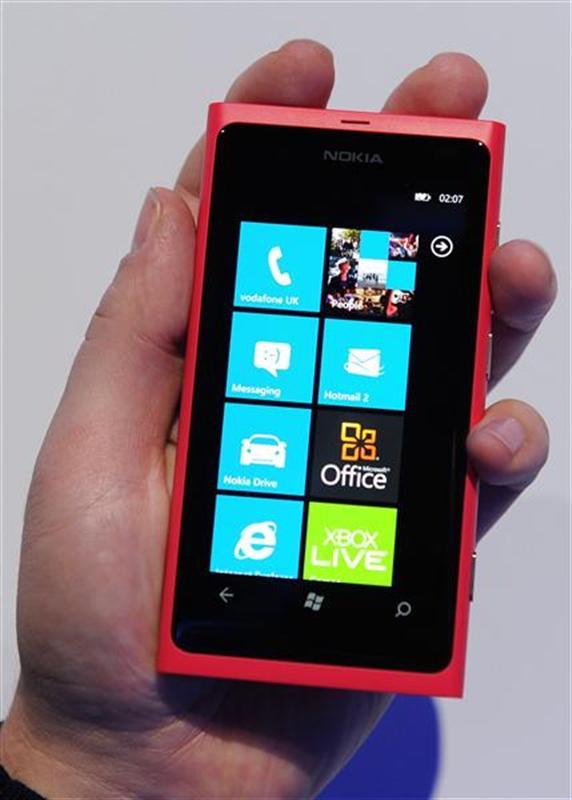 Nokia has officially confirmed that its newly launched Lumia 800 has a battery problem and is promising a software update to fix it. The company also promised replacement phones for those who do not want to wait for the software update early next year.
"For anyone who does not want to wait for the software update, Nokia can arrange for a replacement phone. Anyone who requires any further clarification should contact Nokia Care," the company wrote in its support discussion page on Monday.
The Lumia 800 has experienced low battery capacity which requires frequent recharging. Nokia, the world's largest phone maker, is rushing to contain the damage as customers report the problem on social networking sites.
According to the company, the problem lies in the software of the product and not with the battery. Nokia has pledged a software update to fix the problem in early 2012. It also promises "many performance enhancements" along with the update.
"A software problem on certain variants is limiting the phone's ability to access the full battery capacity," the company wrote on the Web site.
"The good news is that as this is a software problem it can be easily resolved. The planned software update in early 2012, as well as including many performance enhancements, will also include a fix that will enable the affected phones to access the total battery capacity," Nokia wrote in its discussion page.
Customers can check their battery status by running a battery status test, which is a diagnostic tool installed in the phone.
"Dialling ##634# opens the diagnostics tool. By accepting the disclaimer and then selecting 'Battery Status' from the list of options, anyone will be able to see their available battery charge capacity. If your full charge capacity reads less than 1000 mAh then your phone is affected with this specific issue," said the company in the statement.
The Finnish company joined the smartphone bandwagon with its flagship high-end smart phones, Lumia 800 and Lumia 710. Nokia launched the Windows 7.7 smartphones recently with much fanfare. The Lumia 710 has not been reported to have battery life problems.
At the same time, there are rumours that Nokia's new Lumia 900 may be up for release in February.