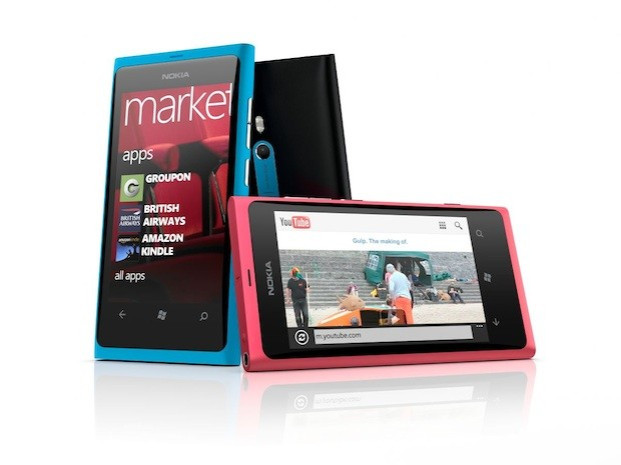 Reports have emerged lending credence to Nokia's claim that its new Lumia 800 Windows Phone has seen the "best ever" first weeks sales recorded by a Nokia smartphone.
The news broke after Deutsche Bank issued its own report suggesting sales of the Lumia 800 would reach two million units by the end of 2011's fourth quarter. The forecast followed a report by Nokia earlier in the month, quashing speculation that the new phone was struggling to sell.
"According to the earliest data we have, in less than a full week of sales in a lead market like the UK, we can surmise the following," said a Nokia spokesperson. "The UK is our first market to be enjoying the Lumia launch with a full range of marketing and retail training.
"Lumia 800 sales in the UK are off to an excellent start. Based on earliest data the sales start of the Lumia 800 is the best ever first week of Nokia smartphone sales in the UK in recent history."
The news follows confirmation that Samsung's Galaxy Nexus -- one of the Lumia 800's biggest competitors -- does suffer from a volume drop bug.
Google confirmed Wednesday via a statement sent to the IBTimes that it was aware of the bug and was working to fix it. "We are aware of the volume issue and have developed a fix. We will update devices as soon as possible," said a Google spokesperson.
The bug was first reported mere days after the new Nexus was released, with consumers complaining that at intermittent points the phone suddenly goes silent, meaning users don't get notifications for texts, calls or email. Certain users have also reported the bug occurring mid-phone call, claiming that the device cuts out, meaning that while the phone call is still active they can no longer hear the person on the other end of the line.
Samsung is yet to release any firm sales data regarding the Galaxy Nexus, though numerous research groups and tech sites have forecast that the bug will cause significant damage to the device's opening sales.