Nokia Lumia 800 to Turn Smartphone Market into Three-Horse-Race Analyst Predicts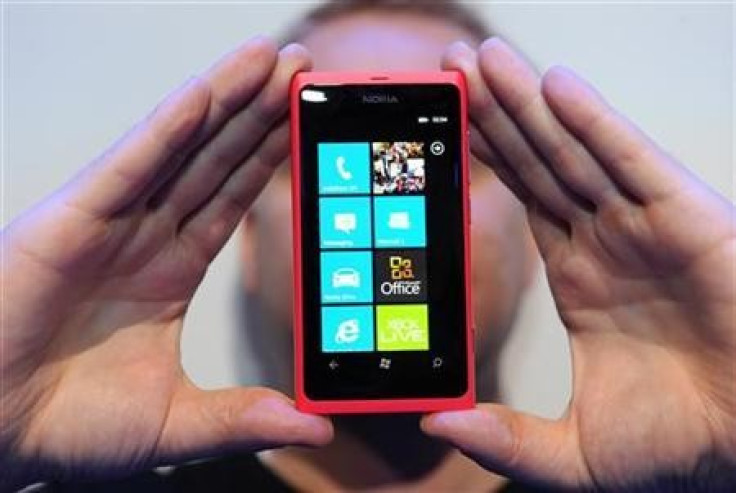 With Nokia's slew of new Windows Phones releases just around the corner, new research has emerged suggesting the devices may do the unthinkable and finally turn Microsoft's OS into a valid competitor to Apple's iOS and Google's Android.
The news stemmed from research group the International Data Corporation (IDC). According to the IDC's paper while Samsung is currently the number one smartphone maker in the world holding 20 per cent of the global market, Nokia is still in the game, running just behind Apple in third place.
In its paper the IDC reported that despite the unpopularity of its Symbian OS Nokia still controlled 14.2 per cent of the smartphone market, putting it just 0.3 per cent behind Apple which was reported as controlling 14.5 per cent.
Citing the Finnish phone maker's ability to retain a sizable chunk of the market, the IDC's paper went on to specifically name Nokia's new Windows Phone as one of the key factors that could challenge Samsung's current market dominance.
"At the same time, Samsung's position will be a challenge to maintain, both in the fourth quarter and beyond," commented Ramon Llamas, senior research analyst with IDC's Mobile Phone Technology and Trends team.
"Apple's fourth quarter launch of the iPhone 4S and lower pricing of older models will certainly boost volumes, and Nokia's recent launch of Windows Phone smartphones marks the beginning of a new era for the company. While these point to larger volumes in the quarters to come, they will also lead to increased competition."
Nokia unveiled its new series at its Nokia World event in late October. During it the company revealed the Lumia 800 to be the first high-end Windows Phone Mango device set to be released in Nokia's new series.
Since being unveiled, according to The Daily Telegraph, the flagship Windows Phone will be hitting UK stores 16 November -- at the time this article was written Nokia had not responded to requests for confirmation of the date listed.
As is the case with the TITAN the device will house some pretty impressive tech spec, boasting a 3.7-inch Super AMOLED number, with a resolution of 480x800 pixels. Additionally, the device will boast a 1.4GHz processor backed up with 512 MB of RAM and 16GB of internal storage.
As is the case with most recent high-end Nokia devices, the new Lumia 800 will also include a nice camera. The new Windows Phone is set to include an impressive eight-megapixel autofocus snapper, with its very own Carl Zeiss lens and LED flash. The camera will reportedly be able to record 720p HD video at 30fps.
Check back with the IBTimes later in November for full reviews of Nokia's new Windows Phones.
© Copyright IBTimes 2023. All rights reserved.