Nokia Lumia 920 and Lumia 820 Leaked Ahead of Launch [IMAGES]
Includes PureView technology
Nokia's first two Windows Phone 8 smartphones - the flagship Lumia 920 and the 4.3in Lumia 820 - have been leaked ahead of next week's launch.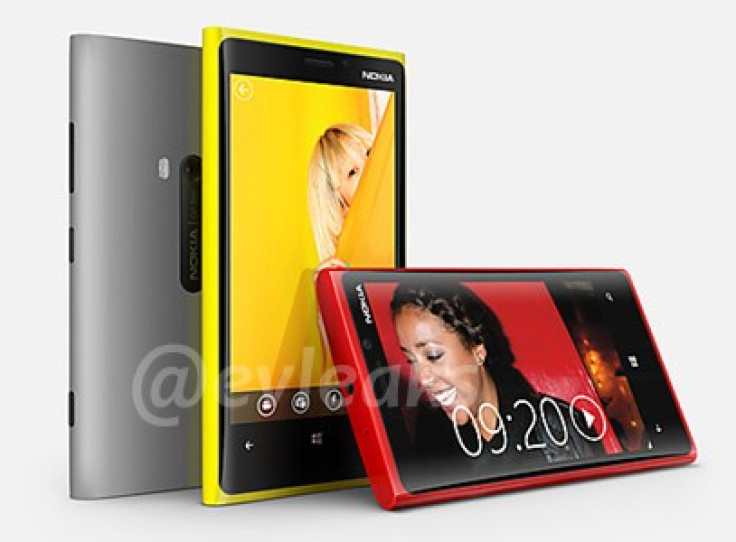 Images of the as-yet-unannounced handsets have been leaked online by Twitter account @evleaks ahead of the New York press event Nokia is holding next Wednesday, 5 September.
The images seem to be genuine and show the two phones the Finnish company is set to show off next week which will be powered by the Windows Phone 8 mobile operating system.
Nokia was beaten to the punch by Samsung who launched the world's first Windows Phone 8 handset at the IFA 2012 trade show this week, in the form of the Samsung Ativ S.
Nokia, which partnered with Microsoft early in 2011 to use its Windows Phone software, will be hoping these phones will prove to be a major hit and help turn around the fortunes of the ailing company.
Nokia Lumia 920
According to @Evleaks, the Lumia 920 - preivously codenamed Phi - will have a 4.5in screen and will use the PureView camera technology first seen in Nokia's 42 megapixel smartphone, the PureView 808, which used the company's own Symbian software
Little else is known about the phone's specifications, though from the image leaked, it seems as if the Lumia 920 will be available in red, grey and yellow at least.
The chassis of the phone looks to be following the designs of the previous Lumia phones as well as the company's one and only MeeGo phone, the N9.
Nokia Lumia 820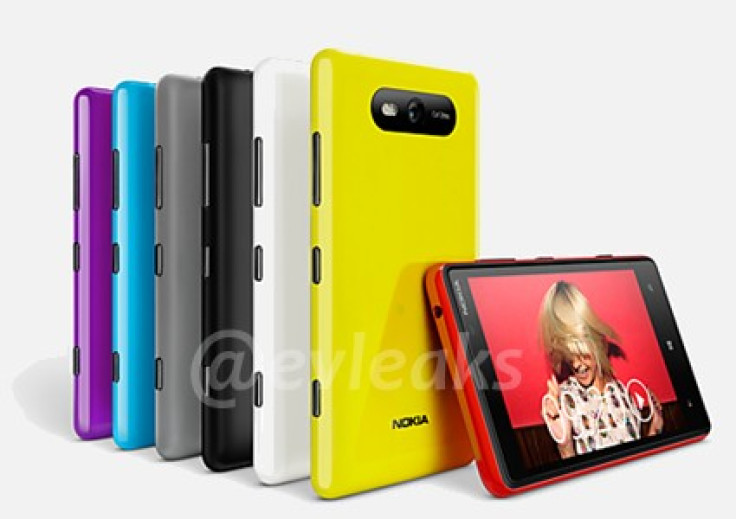 The Lumia 820 is the successor to Nokia's Lumia 800 and will be pegged as a mid-range device. It features a 4.3in screen and if you look close enough, you'll see Carl Zeiss' name etched on the camera mounting on the rear of the phone.
Again it looks like the Lumia 820, previously known as Arrow, will come in a range of colours, but we will have to wait until next week to find out any more details.
© Copyright IBTimes 2023. All rights reserved.