Moody's Investors Service has downgraded Nokia's stock from Ba1 to Ba3, calling the outlook of the company 'negative'.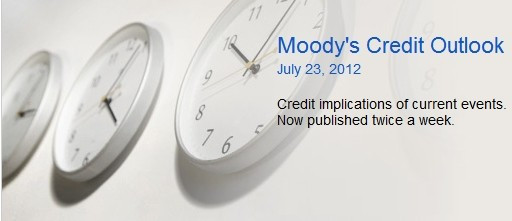 The downgrade covered Nokia's long-term senior unsecured ratings, the corporate family rating and the probability of default rating. The downgrade takes into account the fact that Nokia has maintained a "strong liquidity position and capital structure."
The Finnish company still has cash and marketable securities of €9.4bn (£7.3bn), which is more than twice its reported financial debt. Nokia ended the second quarter of 2012 with €4.2bn in net cash, down from €4.9bn three months earlier.
However, Moody's said a very strong cash position cannot offset operating challenges and losses in the core business for an extended period of time.
"Today's rating action reflects our view that Nokia's transition in the smartphone business will cause deeper operating losses and consequently [greater] cash consumption in the coming quarters than we had previously assumed," said Wolfgang Draack, lead analyst for Nokia at Moody's.
"A return to profitability in the Devices & Services segment on the back of smartphones with the Windows Phone 8 mobile operating systems is by no means assured."
Nokia CFO Timo Ihamuotila played down Moody's rating.
"While we are disappointed with Moody's decision, its impact on the company is limited. We are quickly taking action to position Nokia for future growth and success. Nokia will continue to focus on lowering the company's cost structure rapidly, improving cash flow and maintaining a strong financial position," he said.
On top of its cash reserves, Ihamuotila pointed to the fact that Nokia also has access to additional liquidity via a revolving credit facility of €1.5bn. "This is entirely undrawn and available to the company through March 2016," Ihamuotila said.
Nokia announced 10,000 job losses in June 2012, bringing the total number of redundancies since Stephen Elop took control as CEO to over 40,000.