Nokia has announced its latest set of financial results and has beaten analysts' expectations by shipping four million Lumia handsets in the three months to the end of June 2012.
Q2 2012 highlights:
4 million Lumia smartphones
Net sales €7.5bn, up 0.1bn from Q1
€814m operating loss
Smartphone sales down 39 percent year-on-year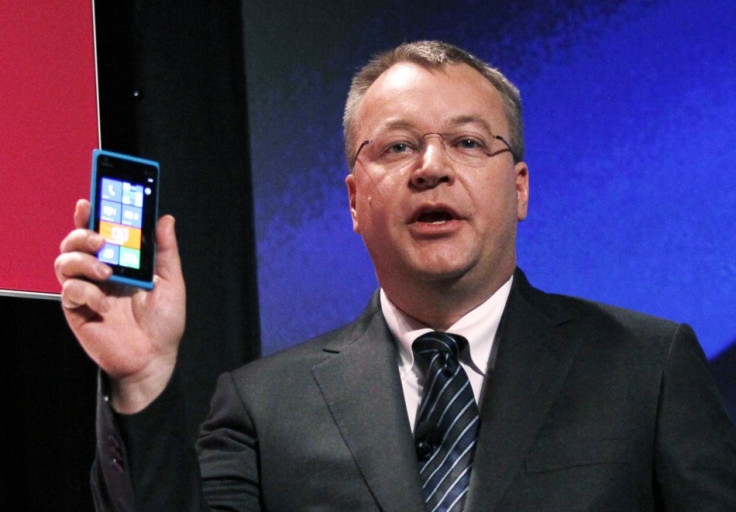 Nokia's set of financial results for Q2 2012 show that it made an operating loss of €814m (£638m) compared to a £1bn loss in Q1 2012. Net sales were slightly up from €7.4bn in Q1 to €7.5bn in Q2, though sales of mobile phones were down 5 percent quarter-on-quarter and 26 percent compared to the same period last year.
The headline figure from Nokia's point of view will be the sale of 4 million Lumia devices in the quarters, which is significantly higher than the low expectations of analysts ahead of the publication of these results. Only 600,000 of these phones were sold in the US however, a market Nokia has been targetting as hugely important for future growth. A poll of 41 analysts by Reuters had suggested that just 3.17 million Lumia devices were sold in the quarter.
However, the profit made on the sale of each phone by Nokia has dropped dramatically with the gross margin going from 15.6 percent in Q1 to just 1.4 percent in Q2 - an indication that Nokia is cutting prices to gain market share.
Looking at mobile phones as a whole, Nokia shipped 10.2 million smartphones in the quarter, which is its lowest figure since 2006, and almost 40 percent lower than this time last year. Nokia shipped 73 million feature phones which is slightly up on the same period last year.
CEO Stephen Elop, said: "Nokia is taking action to manage through this transition period. While Q2 was a difficult quarter, Nokia employees are demonstrating their determination to strengthen our competitiveness, improve our operating model and carefully manage our financial resources."
Elop also spoke about the deep and savage spending cuts taking place at Nokia, saying the company was "executing with urgency" the restructuring program.
"We are disposing of non-core assets like Vertu. We are taking the necessary steps to restructure the operations of the company, which included the announcement of a new program on 14 June. Faster than anticipated, we have already negotiated the closure of the Ulm, Germany R&D site, and the negotiations about the planned closure of our factory in Salo, Finland are proceeding in a collaborative spirit."
An earnings conference call will be taking place with Nokia CEO Stephen Elop soon where he is expected to reveal more details about the restructuring plans and specifics about plans for Windows Phone 8.