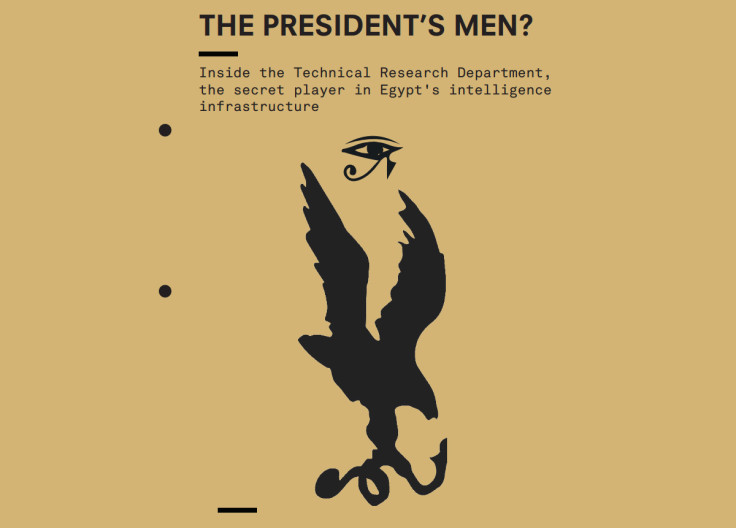 Human rights advocacy group Privacy International has accused Finnish telecommunications firm Nokia Networks and controversial Italian cybersecurity firm Hacking Team of secretly selling surveillance equipment to the Egyptian government so it could spy on Egyptian dissidents.
In a new investigative report entitled The President's Men?, Privacy International alleges that Nokia Networks, when it was previously in a joint venture with Siemens as Nokia Siemens Networks (NSN), sold surveillance equipment to the General Intelligence Service (GIS), one of three national intelligence agencies in Egypt.
The Egyptian government has been accused of a myriad of human rights abuses and the Privacy International points to the existence of a top-secret Technical Research Department (TRD) that sits within the GIS headquarters in Cairo. The TRD is in charge of surveillance operations and has been purchasing more equipment over the years, completely unimpeded by the Egyptian revolution, with the intent of spying on all who oppose it.
According to internal emails seen by Privacy International, in 2013 the Hacking Team expected to make €1m (£750,000) from selling intrusive surveillance technologies to the TRD, including its Remote Control System (RCS) malware, which grants attackers complete control over the computers of their victims.
Documents implicate Nokia Siemens Network and Hacker Team
Not only that, but the NGO also says that it has proof that NSN was selling the surveillance equipment needed to go with Hacker Team's software to Egypt.
In 2009, NSN made international news when it was reported that the firm had been supplying Iran with sophisticated technology to help control and censor the internet. Shortly after this incident, NSN sold the Siemens Intelligence Solutions arm to a private investment firm in Munich, Germany, and the new company was named Trovicor.
Privacy International says that NSN still continued to work with Trovicor and documents obtained by the NGO (which can be seen in the appendix of the report) show that NSN sold several types of equipment to the TRD, including an x25 network (a legacy piece of technology that allows dial-up internet access), an interception management system and a monitoring centre for fixed-line and mobile networks.
On top of that, Privacy International also claims that a company called Universal Advanced Systems – which presents itself as a "leading Egyptian solution provider" for lawful interception systems –and a company called Egyptian German Telecommunications Industries (EGTI) – which is a joint venture between Siemens AG Germany and the Egyptian government – mediated the sale of NSN's equipment to the TRD.
Privacy International says that its purpose in writing the report is to highlight the existence of the TRD and to encourage European Union lawmakers to prevent the export of monitoring technology to countries like Egypt.
As a result of the report, several Members of the European Parliament (MEP) are angry, such as Marietje Schaake
Nokia and Hacking Team completely dispute the claims
"Nokia strongly condemns the allegations made about the company in the report on Egypt by Privacy International (PI) on Wednesday. We are especially disappointed because these allegations, which are largely unsourced, could have been easily avoided if PI had simply responded to our attempts to discuss the matter or analysed the response we sent them," Nokia told IBTimes UK.
Nokia told IBTimes UK that it inherited the relationship with UAS when NSN was formed in 2007, and that it has not pursued new business with the company since 2007. In regards to the x25 network allegation, Nokia says that the technology is an old fixed-access network technology dating back to the 1990s that has existed well before NSN was founded.
The Finnish telecommunications equipment provider also categorically denies all allegations that it sold the Egyptian government the interception management system or the monitoring centre for fixed and mobile networks, especially since Nokia sold the monitoring centres business in 2009, so it has no access to customer records as these were transferred to the new owner.
Hacking Team has also denied Privacy International's allegations. The firm told Ars Technica UK: "There is no evidence from PI or anywhere else that Egypt in any way used Hacking Team software illegally or to suppress human rights.
"All sales of HT software are submitted to the Italian Economics Ministry for approval before becoming final."