Nokia's Q4 2012 results show it is failing to match Apple and Android in the smartphone market, as smartphone sales drop 55 percent.
Nokia Q4 2012 highlights:
Smartphone sales: 6.6m (-66 percent year-on-year)
Smartphone revenues: €1.225m (-55 percent year-on-year)
Net Sales: €8bn (-20 percent year-on-year)
Operating profit: €439m (+33 percent year-on-year)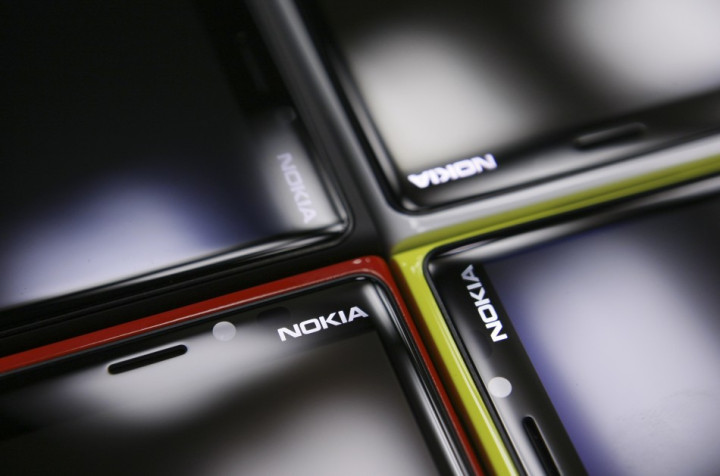 In a historic move, the Finnish company also announced it would be axing its annual dividend payment for the first time in over 20 years, aiming to save money and shore up its finances. Nokia CEO Stephen Elop said: "We remain focused on moving through our transition, which includes continuing to improve our productcompetitiveness, accelerate the way we operate and manage our costs effectively. All of these efforts are aimed atimproving our financial performance and delivering more value to our shareholders."
Nokia's latest results highlight the huge challenge the company faces to regain a semblance of its previous market share. The company's shipments of smartphone declined in every market expect for North America year-on-year, where shipments grew by only 200,000 - a negligible increase.
Nokia's overall sales for the last three months of 2012, €8.04bn (£6.76bn), actually beat market expectations, with an earnings-per-share of €0.05 - again slightly ahead of market expectations. Nokia also made a big deal of its return to "underlying operating profitability," reporting an operating profit of €439m compared to an operating loss of €954m in the same period in 2011.
Nokia's CEO Stephen Elop said in a statement: "We are very encouraged that our team's execution against our business strategy has started to translate into financial results. Most notably we are pleased that Nokia Group reached underlying operating profitability in the fourth quarter and for the full year 2012."
However, the huge drop in smartphone sales, along with a 15 percent drop in its line of feature phones, will be a major worry for Elop and Nokia. The company said it sold 4.4 million of its flagship Lumia smartphones in the three months to the end of December, up from 2.9 million in the previous quarter.
Lumia
This quarter marks the first time Lumia smartphones have outsold the company's smartphones running its own, out-dated Symbian phones, leading one analyst to declare: "Symbian smartphones are officially dead."
Nokia has confirmed this, by announcing that the 41-megapixel Nokia 808 Pureview will be the last ever Symbian devcie the company will sell.
The same analyst predicted Nokia's smartphone market share for Q4 2012 to be around 3 percent, which is a huge drop when you consider it held a 28 percent share just two years ago.
In an interesting departure, Nokia seems to be classifying its low-end Asha phone as "smartphones" now, though they were always previously thought of as feature phones, despite featuring touchscreens as they ran Nokia's S40 software rather than its Symbian software.
Regardless, Nokia sold 9.3 million of these devices during the quarter, significantly more than the Lumia (4.4m) or Symbian (2.2m) ranges.
Reflected
This has been reflected in Nokia's average-selling-price which has dropped from €53 to €45, indicating more low-end phones are selling compared to the high-end devices like the Lumia 920 - which Nokia said was restricted due to supply constraints.
Nokia is claiming that it has returned its mobile division to profitability in the last quarter, though it should be noted this includes payments from Microsoft, payments from people licencing its patents and a one-off payment of €52 after selling off its Vertu luxury smartphone line.
Nokia has been getting "platform support payments" from Microsoft since it signed-on for the Windows Phone platform, around $250m. Nokia also pays Microsoft royalties depending on smartphone sales, and in a footnote in today's earnings release, Nokia announced its payments to Microsoft are now more than the payments in the other direction.
"To date the amount of platform support payments received by Nokia has exceeded the amount of minimum royalty commitment payments to Microsoft. Thus for the remainder of the life of the agreement the total amount of the minimum software royalty commitment payments are expected to exceed the total amount of the platform support payments."
Stephen Elop is scheduled to take part in an earnings call with analysts following the report's release.