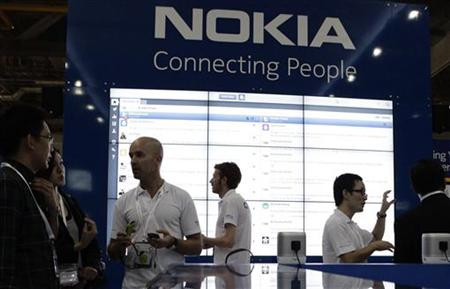 With news of Apple's iPhone-focused media event adding fresh fuel to the iOS 5 release date fire, Nokia has issued an official statement confirming it has washed its hands of Symbian, pinning its future smartphones' success to Microsoft's Windows Phone.
In a statement on Friday Nokia confirmed it has completely outsourced the development of the Symbian OS to Accenture.
"Nokia announced today that it has completed the transaction to outsource its Symbian software development and support activities to Accenture. The signing of the transaction was announced on June 22, 2011. As a result of the transaction, approximately 2,300 employees will transfer to Accenture," read Nokia's official statement.
The move marks the latest development in Nokia's ongoing transition to Windows Phone's current Mango operating system.
The news comes just after Apple's iPhone-focused 4 October media event was confirmed. The event was reported on Tuesday after a number of sites leaked images of the event's invitation.
The event's tag-line "lets talk iPhone," led to speculation that the company may be unveiling either its fabled iPhone 5 or iPhone 4S handset. Though currently unconfirmed, speculation by the world's media has suggested that Apple's next handset would be powered by the company's iOS 5 OS.
Prior to the event launch a number of other sites had also issued reports alleging iOS 5 would be released in October. Most recently AppleInsider reported that an unnamed source connected with Apple's AppleCare customer service call center had reported that the company had warned its staff to expect a large influx of iOS-related support calls on Oct. 10.
The news led to fresh speculation that Apple planned to release the latest version of its iOS operating system in early to mid-October. If true, the release date would conform to most media sites and critics' release window estimate for Nokia's first slew of Mango Smartphones.