North Carolina agrees to scrap controversial bathroom bill
But activists say the state has not gone far enough.
North Carolina has repealed a bill that requires people to use the bathroom corresponding to the gender they were born with – the controversial House Bill 2 (HB2).
Leaders of the state's House and Senate today (30 March) said they had reached a compromise with Democrat governor Roy Cooper to change the law, which was brought in last year.
And both chambers then took separate votes for a new deal on the law, Reuters reported.
However, the deal has faced criticism, given the compromise made to roll back HB2, which include a ban on cities from passing any non-discrimination laws until 2020 – a move that LGBT activists said did not offer them any real protection.
The deal also puts decisions on bathroom policy in the hands of state legislators as opposed to individual educational institutions.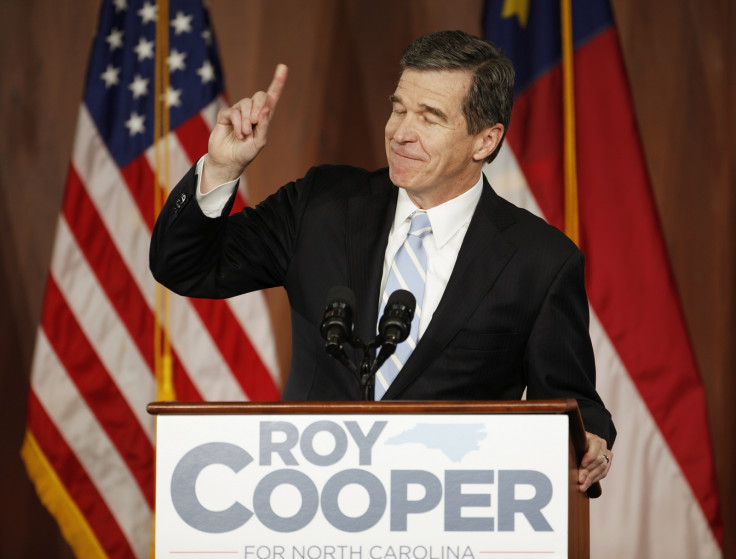 But both conservative and liberals have criticised the deal –with conservatives claiming HB2 should have remained in place and liberals stating a full repeal would have been preferable.
Ahead of the vote, on Wednesday (29 March) night, Republicans State Senate Leader Phil Berger and House Speaker Tim Moore, said in a joint statement: "Compromise requires give and take from all sides, and we are pleased this proposal fully protects bathroom safety and privacy."
Not only had HB2 proved deeply unpopular with LGBT groups and social campaigners, but a number of businesses had cancelled their plans to expand into the state – with an estimate by the Associated Press putting business losses in North Carolina at $3.76bn (£3bn) if the law remained.
© Copyright IBTimes 2023. All rights reserved.