North Carolina's controversial anti-transgender "bathroom bill", also known as House Bill 2 (HB2), once again faces criticism after new analysis from the Associated Press (AP) estimated that the law has cost the state over $3.76bn (£2.9bn).
The tally of lost business — mostly from companies pulling out of planned events and growth into the state — is "likely an underestimation of the law's true costs", the news agency said, as it only includes current hard data.
This means the that estimate does not, for instance, include losses from the sports group National Collegiate Athletic Association (NCAA), which once favoured North Carolina as a host, before choosing to look elsewhere in protest at the bill.
However, the report does confirm that PayPal cancelled plans for a facility in the state that would have increased its economy by an estimated $2.66bn.
Plans from Deutsche Bank and Adidas to bring hundreds of new jobs were also scuppered.
The state's Democrats held the new estimations as another reason the bill needed to be repealed. Executive Director Kimberly Reynolds said: "This analysis is a stark reminder of the price that North Carolinians continue to pay as a result of the General Assembly's reckless decision to pass House Bill 2.
"With the clock ticking on even more economic damage to our state, Republican legislators continue to play politics and sabotage any attempt at a compromise. They need to stop the partisan games and finally get serious about working with Governor Cooper to repeal House Bill 2."
HB2 says that people in North Carolina's government buildings have to use the bathroom corresponding to the gender on their birth certificate while stopping local government from introducing anti-discrimination ordinances.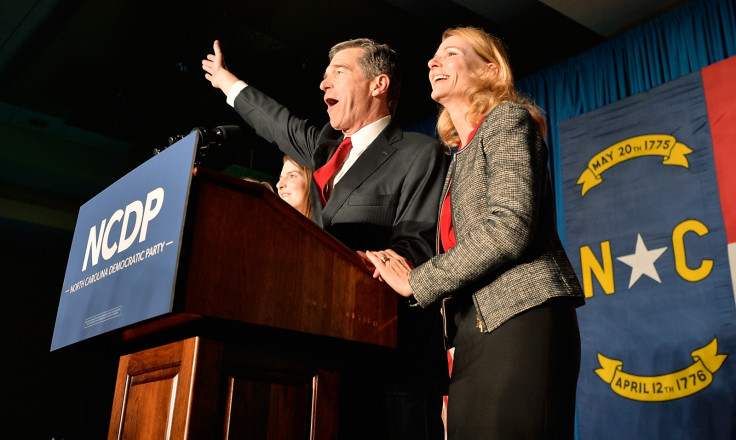 A deal brokered by Governor Roy Cooper at the end of 2016 in the weeks leading to his inauguration fell apart during a special session of the state's legislature, leading to further condemnation from state and national LGBT rights groups.
The companies included in the AP analysis all specified HB2 as the sole reason for their revised plans. Mistrust on both sides of the debate has led to strong political division within the state – the Cooper deal largely falling apart due to Republicans and Democrats accusing each other of somehow reneging on the terms.
The growing partisan divide came up again for Governor Cooper, a Democrat, when the Republican controlled state senate pushed through legislation, now halted by courts, that stripped powers held by his predecessor, Republican Pat McCrory.
Even the election count itself was controversial, with McCrory taking almost a month to officially concede defeat as his supporters challenged election boards.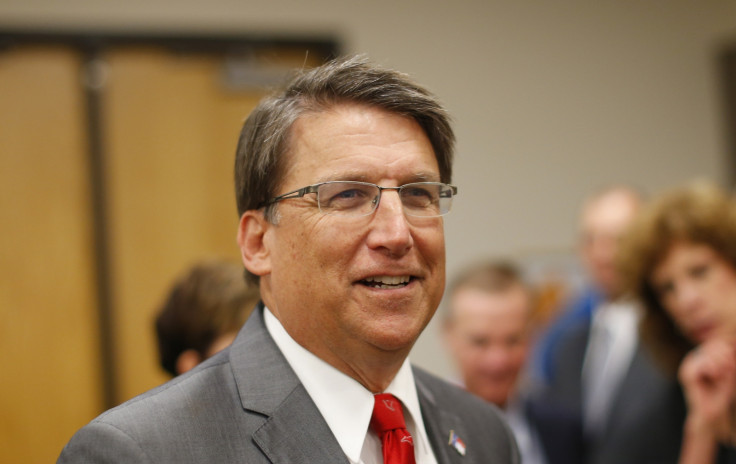 "Absurd to say the least"
Lt Governor Dan Forest, a Republican, fired back at the AP report, saying it had "no basis in fact and is another attempt to mislead and confuse the public through a bogus headline."
"The AP's figures are based off one person's guess over a 12 year period. Over this same time period, according to all economic forecasts, our state will have a GDP of over $6tn." Forest said in a statement.
"If even using the AP's numbers as fact, the total "loss" would equate to 0.06%, meaning on overall impact of approximately one half of 1/10 of one 1%. And the percentage of GDP loss would only be that high if we had no more economic growth from now until 2029, which is absurd to say the least."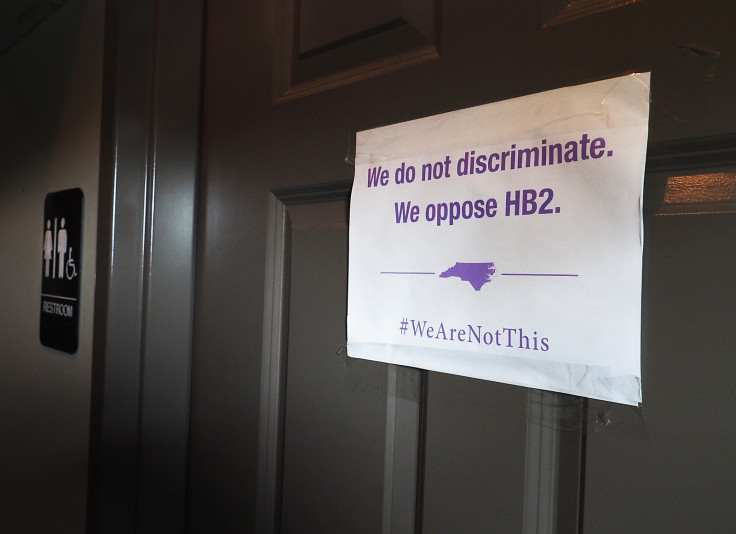 Governor Cooper released a statement saying that the situation still needed to be fixed. "We now know that, based on conservative estimates, North Carolina's economy stands to lose nearly $4bn because of House Bill 2." The governor said.
"That means fewer jobs and less money in the pockets of middle class families. We need to fix this now. I remain ready to support a compromise that works to end discrimination and brings jobs and sports back to North Carolina."
IBTimes UK reached out to the North Carolina Republican Party for comment but did not receive a reply by the time of publication.