North Korea abruptly cancels crucial Olympics preparation visit to South without explanation
Pyongyang has not made it clear whether the visit is permanently cancelled or temporarily suspended.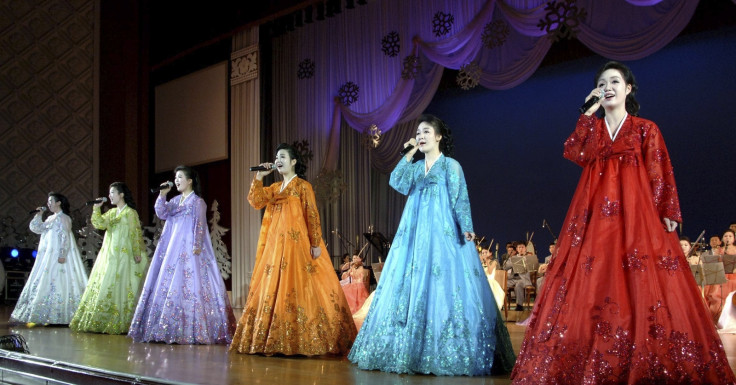 North Korea has abruptly cancelled a crucial visit to rival South by a team meant to prepare for the upcoming Olympics performances. Pyongyang has not offered any explanation over the cancellation in a move likely to test Seoul's patience just as when relations between the divided Korean peninsula showed signs of improvement.
An advanced team of seven delegates, led by Hyon Song-wol, chief of an all-female band, was scheduled to visit South Korea on Saturday (20 January). They were meant to oversee the venue and make arrangements for the performance of North Korean orchestra at the PyeongChang Winter Olympics in February.
"At around 10:00 pm [local time on Friday (19 January)], the North informed the South that it will suspend the advance team's scheduled trip," said the South Korean unification ministry in a statement.
On Monday (15 January), the two rival Koreas — which are still technically at a state of war since their 1950-53 conflict did not end in a peace treaty — agreed over Pyongyang's involvement in the Olympics after months-long tensions.
It is still unclear whether the planned visit was permanently canceled or temporarily postponed. Seoul is attempting to check with North Korean officials through the newly activated hotline, which remained dormant for more than two years, about the development.
"Nothing specific has been confirmed. We'll have to watch the situation," said Seoul's Unification Minister Cho Myung-gyon as the country awaits an explanation from the hermit kingdom.
The 140-member North Korean band Samjiyon Orchestra, dubbed as the "army of beauties", would be travelling in what is widely seen as a breakthrough in the relentless efforts to ease tension in the Korean peninsula.
If conducted successfully, this will be the first such performance by North Koreans in the neighbouring nation since 2002. This will also be the largest art troupe travelling to South Korea beating all the past six occasions since 1985.