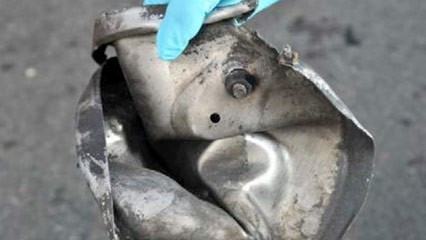 The US diplomatic mission in the South Korean capital Seoul has received threats similar to the Boston Marathon bombings amid tensions in the Korean Peninsula.
The embassy has received a photograph of pressure cooker bombs much like the ones placed near the Boston Marathon finish line which killed three people and injured several others.
According to South Korean officials, a letter, written in both Korean and English, has also been appended with the photograph.
The Seoul Metropolitan Police Agency (SMPA) said the letter warned that, "American citizens living on the territory of South Korea will be subject to attack if they continue with the war games."
Investigative authorities suspect the letter, received earlier this week, could have been sent by the same person who had last week sent a threat parcel to South Korean Defence Minister Kim Kwan-jin. The suspicious package contained a letter and powder, which later turned out to be wheat flour.
The US embassy said they are not taking the threats seriously as the diplomatic mission "often gets such threat letters".
The wordings in the threat letter clearly indicate that it was sent from North Korea or by pro-Pyongyang groups in South Korea, suggest local reports.
The latest threat has come at a time when the last remaining South Koreans have quit the strategic Kaesong industrial complex.
Seven workers have left Kaesong, the last remaining economic link between the two Koreas which are technically at war.