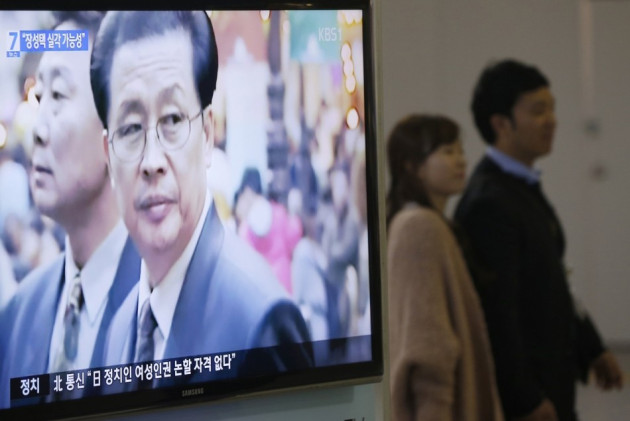 North Korea has allegedly suffered its most significant defection in ten years, as an aide who managed funds for the purged uncle of the country's Supreme Leader has escaped and sought asylum in South Korea.
The escapee - who remains anonymous for fear of backlash - is in a secret location in China, according to South Korea's cable news network YTN and Kyunghyang Shinmun newspaper.
He is thought to be the former fund manager of Jang Song-taek, the four-star general who was dismissed from the top post of vice-chairman of the National Defence Commission.
The defector, who escaped from Pyongyang two months ago, is also believed to have information on secret funds controlled by the Kim family.
The South's spy agency and the Unification Ministry declined to confirm the report.
If confirmed, the defection is the most significant since 2002, when Kyong Won Ha, a nuclear nuclear scientist from the North, escaped the country.
Jang, who is married to Kim Kyong-hui, aunt of Jong-un, was long seen as the regent behind the throne and key policy adviser to the Supreme Leader. He was also regarded as Kim's mentor.
He solidified his position by dismantling the power structure put in place by Kim Jong-il before his death in 2011, according to reports.
In July 2012, the general removed two military officials who were appointed by the late North Korean leader. U Dong-chuk, first deputy director of the State Security Department, and army chief Ri Yong-ho were sacked by Jang seven months after Kim Jong-un became Supreme Leader.
South Korea's intelligence service has also said two of Jang's close associates were executed last month for corruption.