North Korea's Jang 'Tried to Woo Kim's Wife Ri, Leading to Execution'
Kim Jong-un and Ri Soul-ju said to have been estranged for years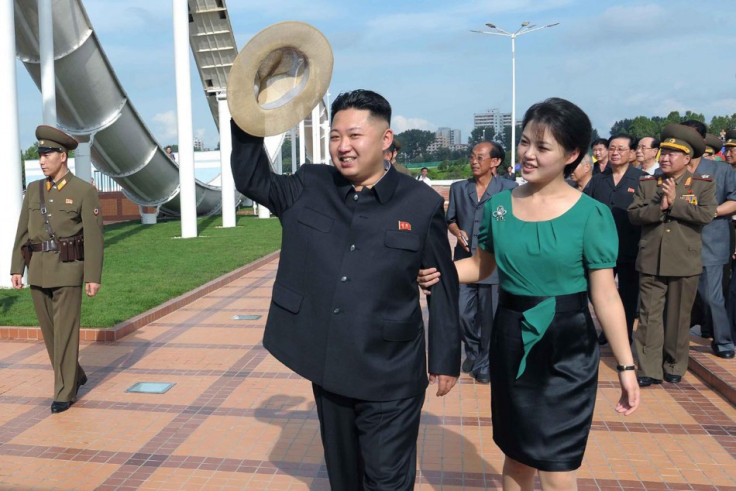 Jang Song-thaek, uncle of North Korean leader Kim Jong-un, was allegedly trying to woo Kim's wife, Ri Soul-ju, leading to his execution.
This is one of the factors being attributed to the Communist regime's brutal move, according to the South Korean media.
Lending heft to the speculation, Ri has also not been seen in public for nearly two months. Experts who keep track of the public appearances of high-profile North Korean personalities have said her disappearance from public is mysterious.
"Totalitarian states don't just take out the fall guy. They have to root out everyone that's close to him and around him," said Jae Ku, director of the US-Korea Institute of John Hopkins University.
Kim and his wife are also rumoured to have been estranged for years.
Ri usually appears at important sports and cultural events broadcast by the state media and has not been seen since mid-October. Her last appearance is believed to have been at a concert performed by a Russian orchestra in Pyongyang on 16 October.
"It is also very possible that Ri has appeared at official events but the North Korean media has not covered these. She is likely to turn up if an opening ceremony for the Masikryeong Ski Resort goes ahead on 31 December," North Korean expert Kim Young Soo told the Daily NK.
When Jang was publicly removed from a party session in dramatic fashion, he was also accused of having extra-marital affairs apart from being involved in "anti-party" and "counter-revolutionary factional" activities.
It is still unclear whether Ri was behind the Jang's execution or she herself was a victim as North Korea undergoes one of the biggest political upheavals in its recent history.
READ:
North Korea has begun 'Reign of Terror' with Purge of Kim's Uncle, Says Seoul
North Korea: Kim Jong-un Purged Uncle's Name 'Removed from KCNA Reports'
© Copyright IBTimes 2023. All rights reserved.